BACK TO HOME PAGE BACK TO SITE MAP CONTACT DAVID
*PLEASE REFRESH YOUR BROWSER (press F5) WHEN RE-VISITING ANY WEBPAGE AS CONTENT IS OFTEN UPDATED*
COPYRIGHT
BACK TO THE SIXTIES!
Friday 3rd March 2023
Featuring three top Hampshire bands+guest duo
Admission £10.00 (Concorde members/concessions £5.00)
Raffle proceeds to the official Concorde Pantomime Charity Fund (local children)
Tables can be reserved for 3 course meal- early booking is advised as there is limited availability on these annual shows.
Concorde Southampton : 023 80 613989
Since 2008 - every year has been so good and so different, thanks to the wide variety of singers, bands and the 'vintage' DJs who come along to play some terrific 50s/60s music in the breaks- just like the old dance hall days with live bands plus the Jocks 'spinning the platters'. A really nostalgic night that brings back the memories of a carefree age and sees the older generation dancing to the same groups as they did back in the Swinging Sixties! Also, the younger generation soak up the atmosphere as it gives them a taste of what it was all about- many of them wishing they had been born earlier! We also raise funds from the proceeds of the raffle with 100% going to the Concorde Charity, which goes towards local childrens' days out or local hospital wards etc.
For a really top night out, you can book a table in the restaurant area and enjoy the usual high standard Concorde 3 course meal as well as guaranteeing seats for the evening with a good view of the stage area. Otherwise- just pay the basic door charge of £10.00 (members/concessions @ £5) with limited seating, so best to be early when club doors open at 7pm. The Concorde Moldy Fig Bar can be used for pre-show drinks or snacks so please get in touch to check out the options. If you are travelling some distance, then you may wish to book an overnight room at the hotel part of the Concorde establishment - The Ellington Lodge. Tables and hotel rooms need to be booked early due to high demand on these annual Sixties Shows.
https://www.theconcordeclub.com/
Check out the previous annual shows:
2008
www.davidstjohn.co.uk/concordereunion.html
2009
http://www.davidstjohn.co.uk/concorde2009.html
2010
http://www.davidstjohn.co.uk/concorde2010.html
2011
http://www.davidstjohn.co.uk/concorde2011.html
2012
http://www.davidstjohn.co.uk/concorde2012.html
2013
http://www.davidstjohn.co.uk/concorde2013.html
2014
http://www.davidstjohn.co.uk/concorde2014.html
2015
http://www.davidstjohn.co.uk/concorde2015.html
2016
http://www.davidstjohn.co.uk/concorde2016.html
2017
http://www.davidstjohn.co.uk/concorde2017.html
2018
http://www.davidstjohn.co.uk/concorde2018.html
2019
http://www.davidstjohn.co.uk/concorde2019.html
2014 & 2016 featured Mungo Jerry! Take a look.....
Covid lost 2020/2021 but came back with a bang for 2022:
http://www.davidstjohn.co.uk/concorde2022.html
Misc:
www.davidstjohn.co.uk/concorde.html
...............................................................................................................
*Saturday 18th February 2023*
DON SHINN R.I.P.
Some of you may already know. Shocked and devastated to learn that we have now lost another local legend and great talent. Don and Pat (Yum) Othen just got back after a couple of great months away in Malta
but he suddenly fell ill within a day or so. Passed away this morning at 6.00 a.m. at Southampton General Hospital . Awful loss of a great muso and nice guy. I have left the info on Don & co below as it is worth
remembering some of his many achievements across the decades. The other band members will play a set as a tribute to his memory (hence the name) along with raising a glass to many of our old mates who are
no longer with us. The evening is dedicated to him. It is what Don would have wanted....
Check this 2019 clip out:
https://www.youtube.com/watch?v=1wEoyOwFrjw
...........................................................................................
THE DON SHINN TRIBUTE BAND
(Original write-up here so leaving as is-with slight edits)
Another local legend - one of the finest organists in the UK who first came to prominence with Southampton's Soul Agents back around 1964. They were Rod Stewart's first regular backing group which also featured the amazing Roger Pope on drums - Roger later joining the Elton John band during the early 70s with global success - especially the USA. Roger also played on many big UK hits as an in-demand session musician then later with Hall & Oates.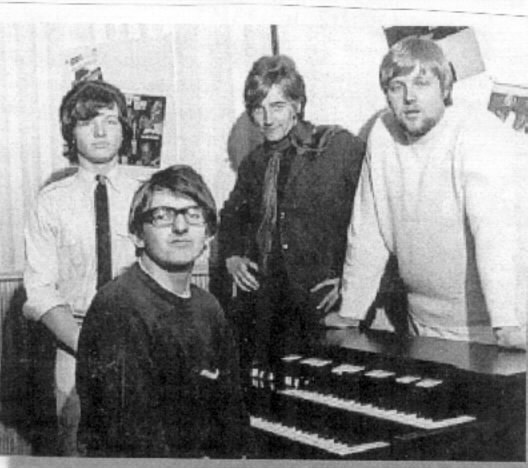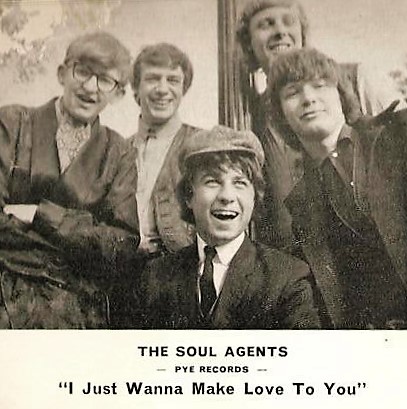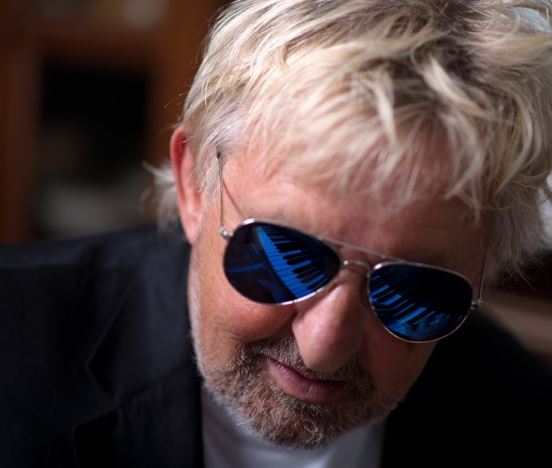 https://en.wikipedia.org/wiki/Don_Shinn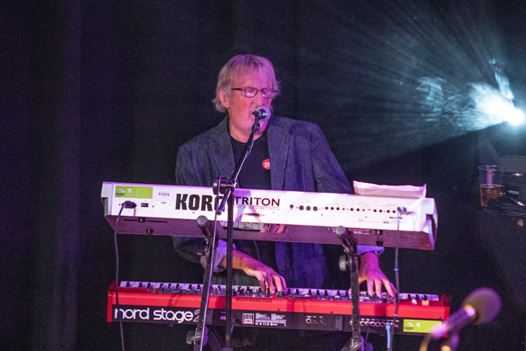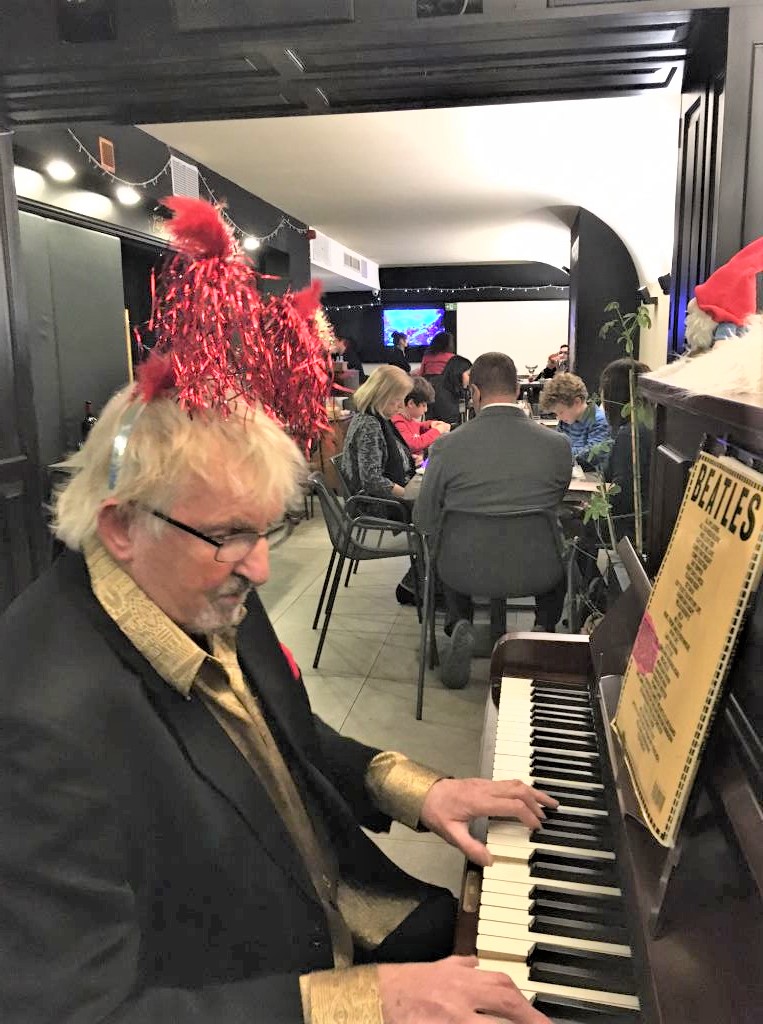 The 'Don' in Malta
Don's eccentric style saw him take the back off the Hammond Organ (+Lesley speaker) and mess about with the electrics to conjure up more unusual sounds and distortion- no 'health & safety' back then! He directly inspired Keith Emerson (The Nice, ELP etc) who credited Don in his own early days. After many years of touring and playing for many top names Don returned to his home town and played up a storm wherever he went. He slotted in on our 2019 show but we lost the 2020/2021 annual bashes due to the Covid/Lockdown problems but back with a bang for our February 2022 sell-out show (see previous 2022 webpage)
HENK LEERINK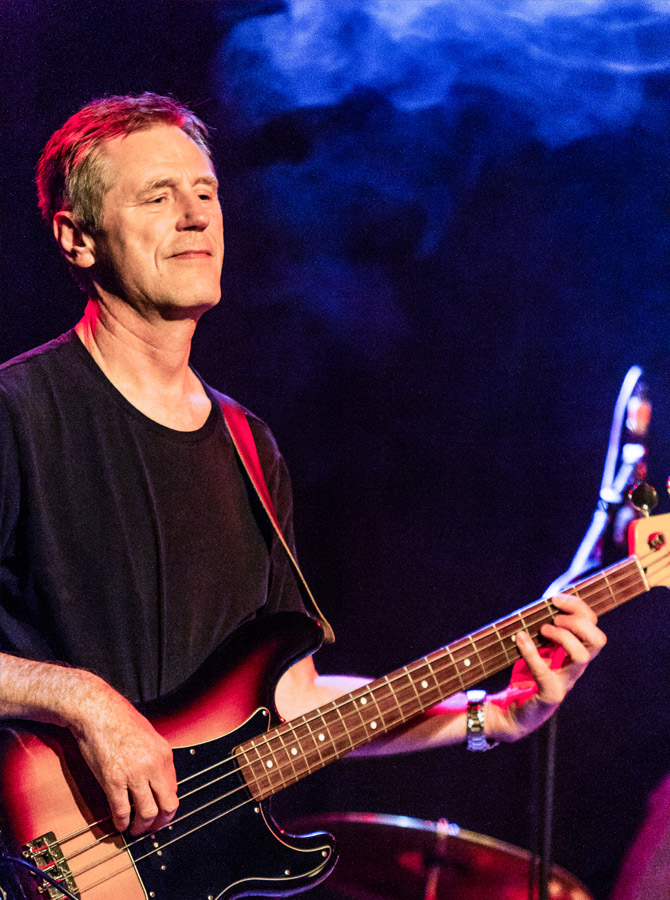 Henk comes from Holland and became fascinated with the sound of the bass when the beat explosion hit the 60's. He learnt to play guitar from his father and that was a great help figuring out what to do on a bass playing along with Beatles and Stones records. When he got his first EKO bass at the age of 14, the neighbours next door always knew when he was practising as the low vibrations made their fireplace rattle! Some years later he joined blues band "Chimo" and function band "The Music Makers". Good musical instruments were very expensive at the time and he saved up enough money by working throughout the summer holidays to buy a classic Fender Jazz bass in 1973.
In 1978 Henk moved to the UK. He continued to be involved in music and joined pop band, "The Britz". Over the following years Henk has played with many acts in the Salisbury area such as "The Ken Lailey's Blues Cruise", "Grandma Moses", and a little further afield the "The Bob Pearce Blues Band", "Custers Last Blues Band" (with Ben Waters on keyboards), "The Bruce Roberts Band" (with ex Gentle Giant drummer, Martin Smith).
During a charity concert he has shared a stage with Bill Wyman (Rolling Stones), Andy Fairweather Low (Amen Corner) and Gary Brooker (Procol Harum). Notable support gigs include Dave Berry, Joe Louis Walker, Eugene Hideaway Bridges, Ian Parker, Dana Gillespie and The Matt Schofield Trio.
Now, a few years on from the early days of learning how to play, Henk refuses to give up the bass guitar and the joy of playing life music.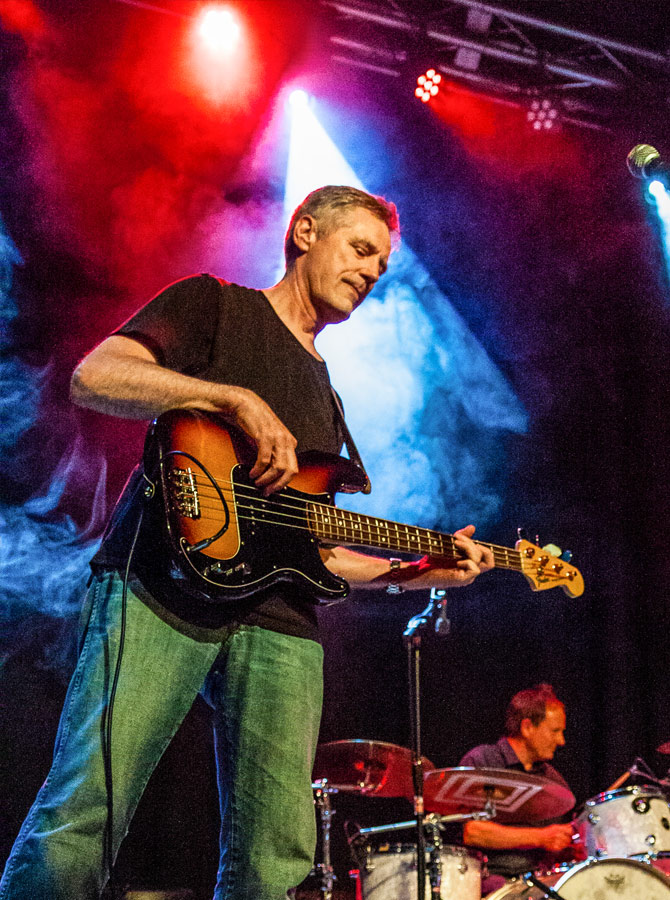 Martin Perry- guitar/harmonica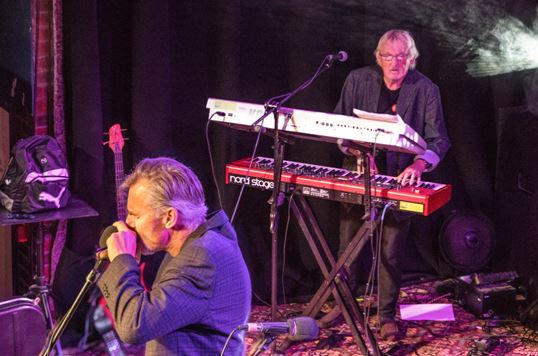 Martin and Don Shinn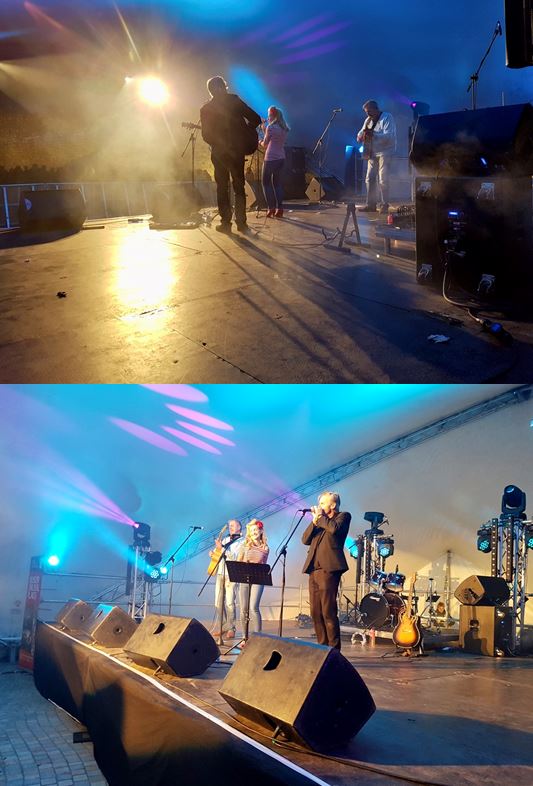 Music In The City Festival 2021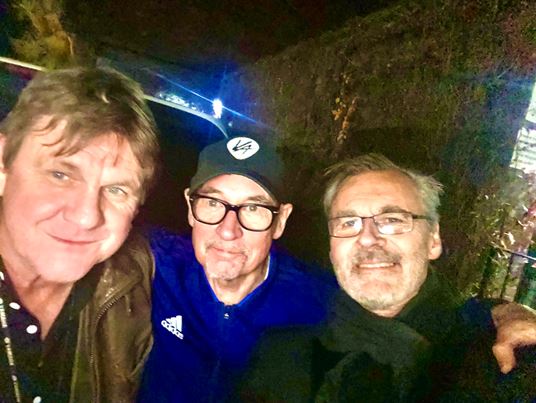 Tony Wright-Andy Fairweather-Low-Martin Perry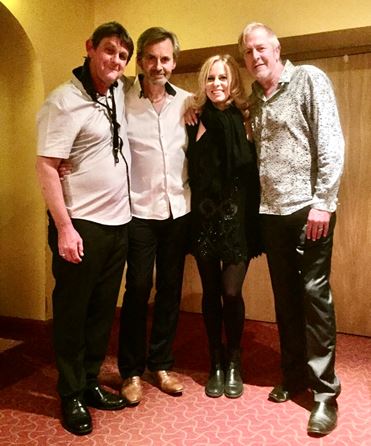 Vonda Shepherd- UK Tour
Martin joins this great line-up - a very familiar much-respected musician on the Hampshire music scene across the decades! Well known for his massive involvement with the annual 'Music In The City' showcasing the finest local singers, musicians and groups from the area. Well worth keeping an eye on local press and social media. Martin is also kept busy with Southampton Ambassadors- check it out:
(14) Southampton Ambassadors | Facebook
He also produced the now-defunct (thanks to Covid) the 'And Guide' but you can take a look at the interesting articles in previous issues at:
southamptonambassadors Publisher Publications - Issuu
On top of all of this - you can listen to this brilliant ad-free internet radio station- And Radio by taking a look at:
https://www.andradio.co.uk/about
Hospitalised at the age of ten back in 1967 with rheumatic fever, somebody bought him a harmonica as a birthday present to cheer him up. Gradually turned into a passion then a career as he is now noted as one of the best blues harp players for miles around! Martin's father worked for Cunard shipping, bringing him a guitar back from Spain which enabled his natural music talent to progress even further. Teaming up with his much-missed pal Steve Ellis - a fellow Itchen Grammar School lad, Martin set out on the very long musical path by playing with a wide variety of local groups and still very much at it. Martin was inspired by Bob Pearce- Southampton's 'Godfather of the Blues' often sitting in with Bob's groups as guest harmonica boost.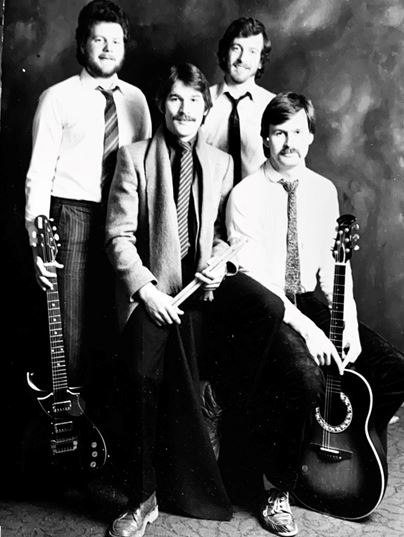 Early Perry-Ellis band
His other notable involvements included early groups such as 'Perry Ellis'- with Steve Ellis, drummers Pete Hunt and John Picken, Tony Wright (sax). Then several combinations with the ever changing 'Rick Brown Band' (with Steve) plus Beau (now of Toast) Later came the 'Fret Band' (Eddie Hailwood, Mick, Bob etc) and the original 'Pete Harris Blues Band' - with Richard Cox (keys) Steve Roberst (bass) Steve Groves (drums). 'Florida' with Sean McMenemy (lead gtr) Rich Cox, Martin 'Cuddles' Smith (drms) Pete Smith (bass) with vocalist Tony Richmond as Martin left to play and record with top NY jazz name Selena Jones. 'I Am Ted Bovis' fantastic band featuring Chris Moores (lead gtr) Solly (bass) Paul Roberts (drms) Deann Elson (sax) A controversial graphic video was made for a record release for the single 'Sitting In The Sudan' which sadly saw them being banned from TOTP with just 30 minutes to go! The track was also taken swiftly off national radio playlists followed by the band's early demise. Around the same time, they had written some stuff for ITV and been paid for it so had a few last laughs.
'A Band Like Us' a duo with Ken Bundy, appearing at many top end/corporate gigs at private parties and testimonials for Southampton F.C. players and other team members. One of Martin's current band is 'Perrstone Hill' with Tony Wright and Lou Stonehill (gtr) although temporarily paused for the moment as Lou is recovering from a slight health issue. Martin and Tony Wright are also working as 'The Dinner Set' duo a very popular unusual live sax and harmonica act with backing tracks. They now join us for an extra early set as well as taking part in the DSTB. Check out their link below
Martin's other past successes include working on live and recorded sessions with Shakatak, Andy Fairweather-Low (former Amen Corner), Paul Young, Dean Friedman,Vonda Shepherd and many more.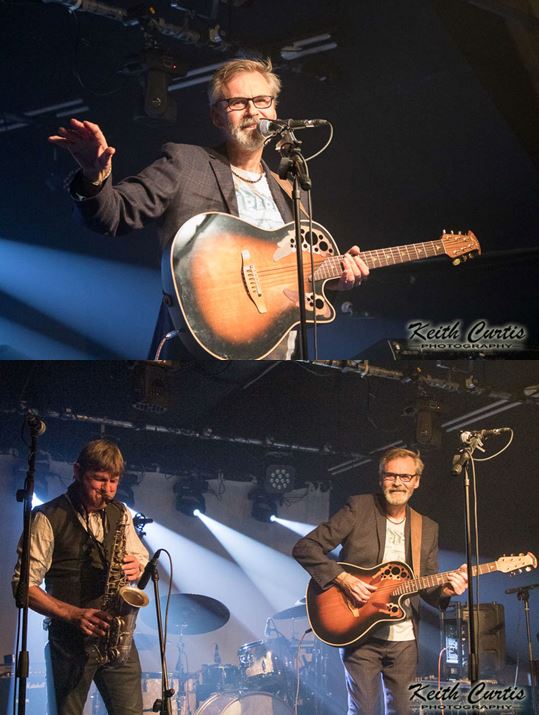 The Dinner Set- photo courtesy Keith Curtis. Follow them- or book them at:
(4) The Dinner Set | Southampton | Facebook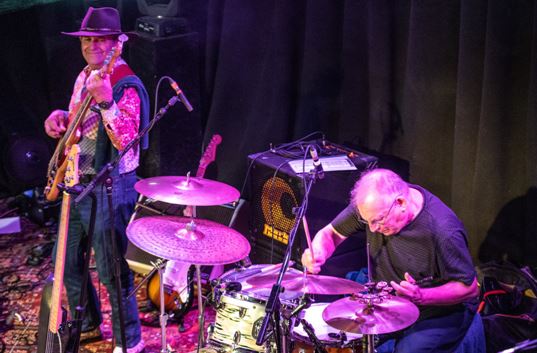 Steve Brian
Another unusual coupling with Russian prodigy at the piano- Natalia Posnova (check her out). This YouTube clip below showing Martin's skill alongside Barry Upton- no doubt we will hear more on this forthcoming Concorde Show on top of his vocal/guitar slot:
https://www.youtube.com/watch?v=WD6C24n51T0
Brian Wright- Drums

More pics of the D.S.O.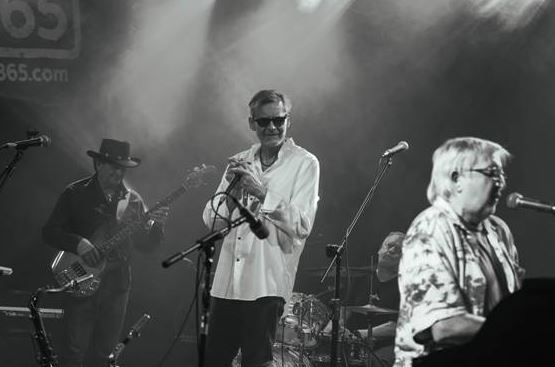 Check out this great clip from the last show!
https://www.youtube.com/watch?v=1wEoyOwFrjw&list=RD1wEoyOwFrjw&start_radio=1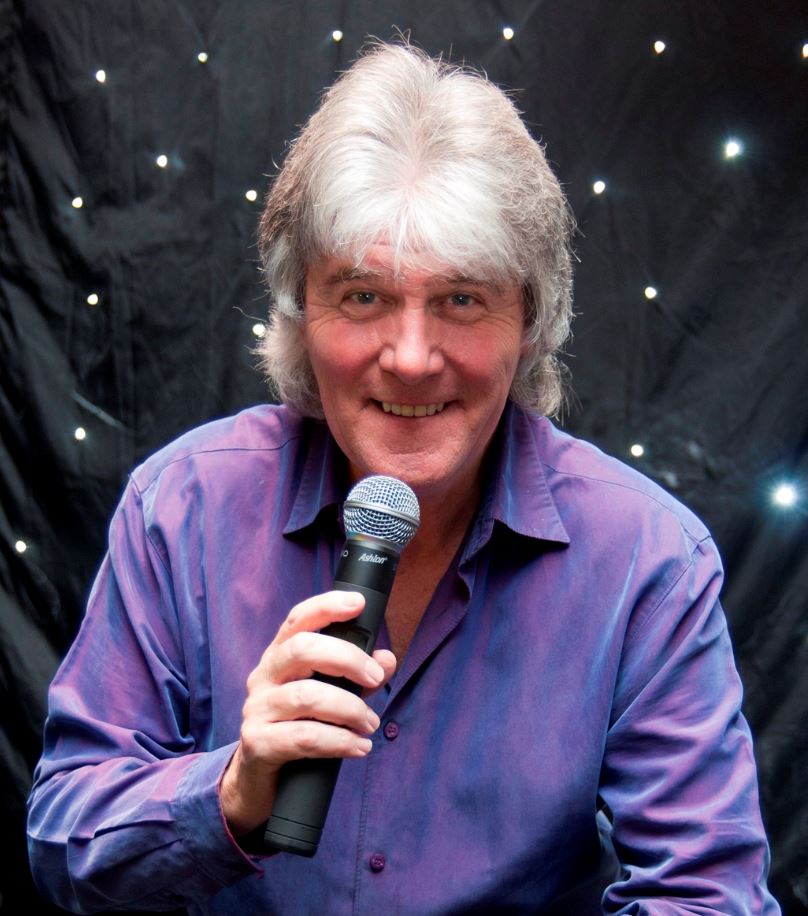 I will also be doing a short solo set before sitting in with the DSTB, paying homage to Don
...............................................................................................................
REISSUE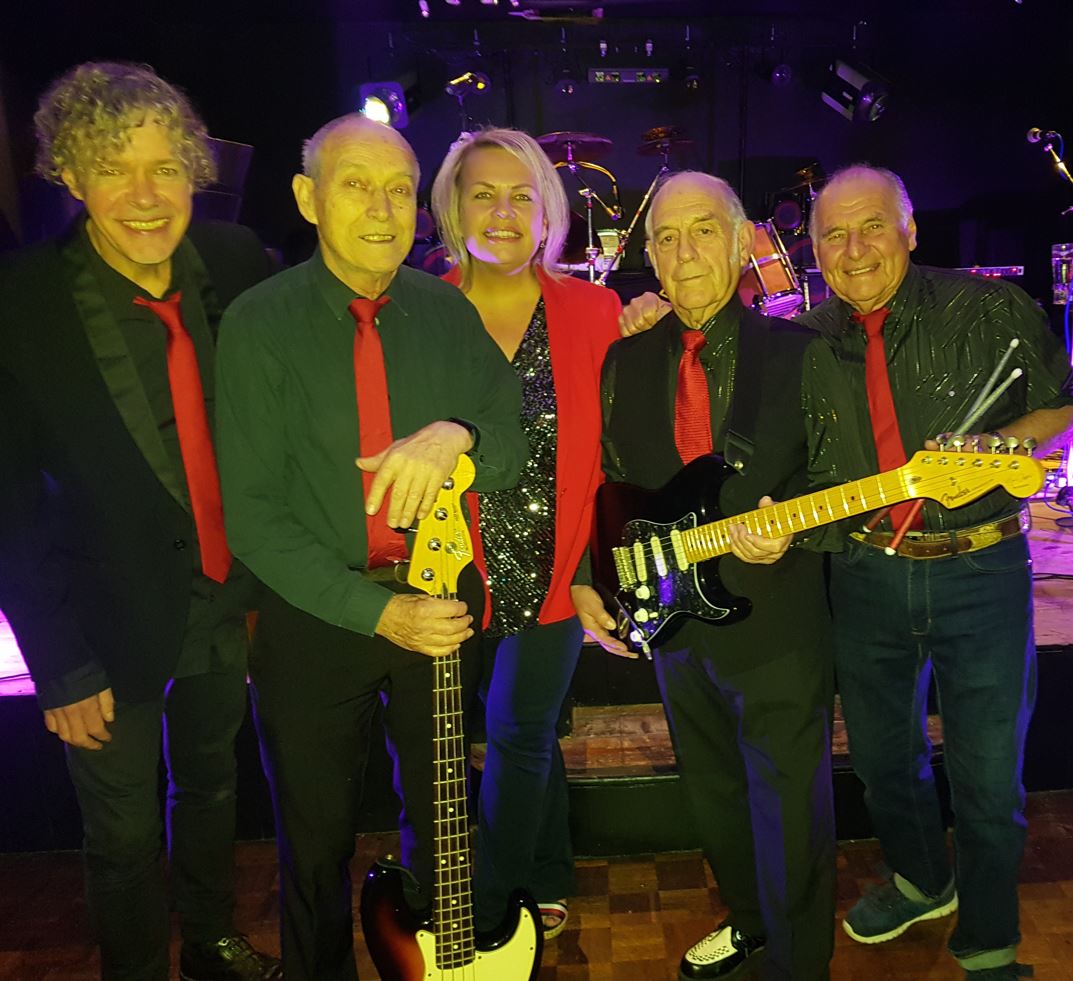 SCOTT EDWARD MANDY GRAHAM ALAN
(Prize given on the night if anyone identifies the youngest member...)
Scott Sinclair (keys) Edward Niziolek (bass) Mandy (lead voc) Graham Sherin (gtr) Alan House (drms)
Can be booked via:
Plus Facebook:
(8) Reissue Rock 'N' Roll band | Facebook
This brilliant group originated back in the 60s as Nick Troy and the Trojans- one of the top acts in the area featuring drummer Alan House who went onto play with many more different line-ups as do many of our local musicians. In between bashing the skins Alan jumps out front to deliver his own great songs amongst a set of classic 60s hits - he also appeared on Britain's Got Talent a few years back with great feedback from the judges and a packed theatre. This brilliant act sees his daughter Mandy take over the sticks as Alan keeps it all moving along. Great character and stage presence. Graham Sherin also boasts a long career in the business, noted for his note-perfect Shadows' hits and much more. His previous group - Poky- appeared on our previous shows as well as with the new Reissue so great to see him back again.
Bassman Eddie has been on the circuit a long time, having a great history with many groups across the decade, also playing alongside Alan with Nick Troy & The Trojans back in the 60s. Scott (keyboards) met Alan at a jazz event, persuading him to join this new line-up and he hasn't looked back. Now sounding more like Jerry Lee Lewis every day so no doubt we will hear a few 'Killer' tracks on this rocking night!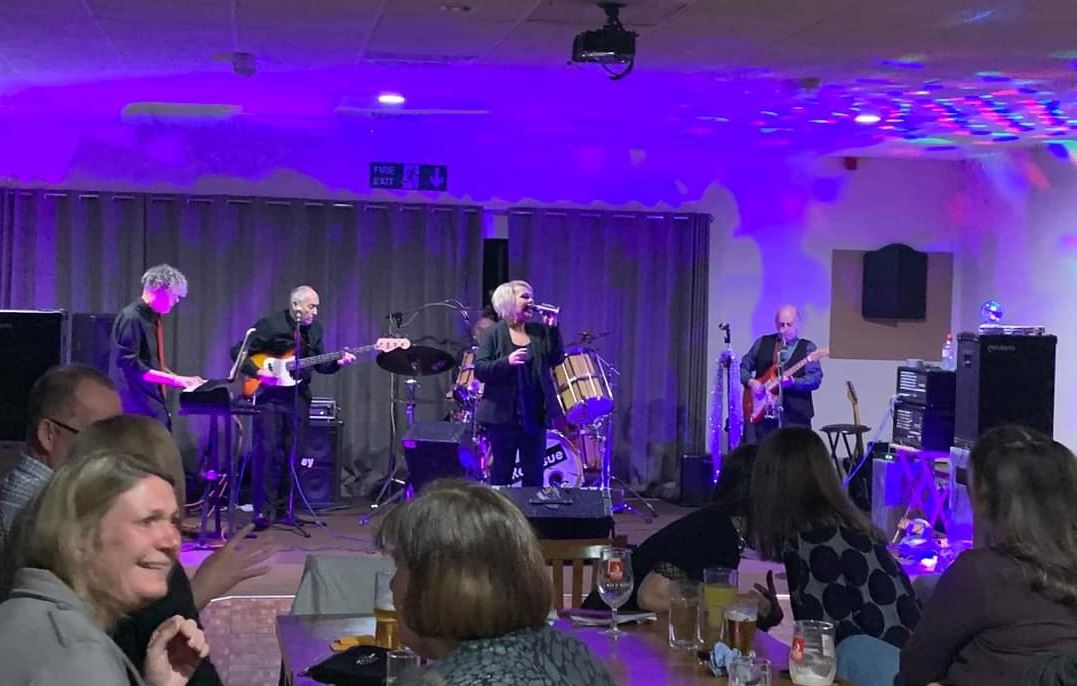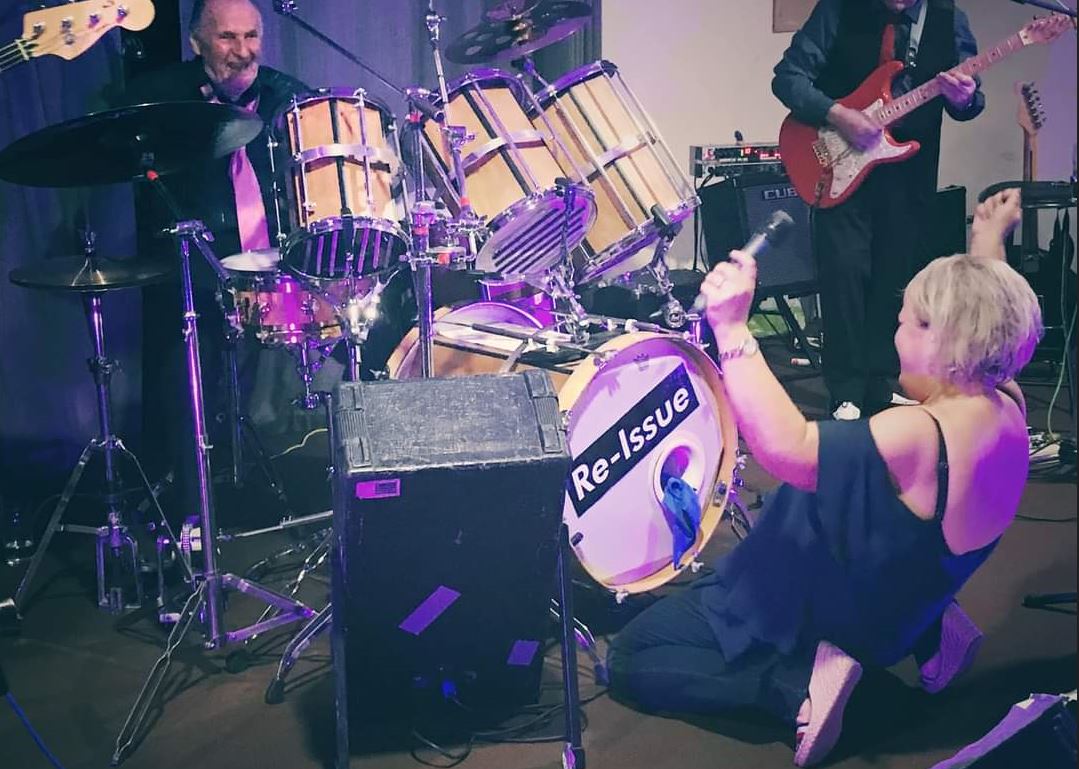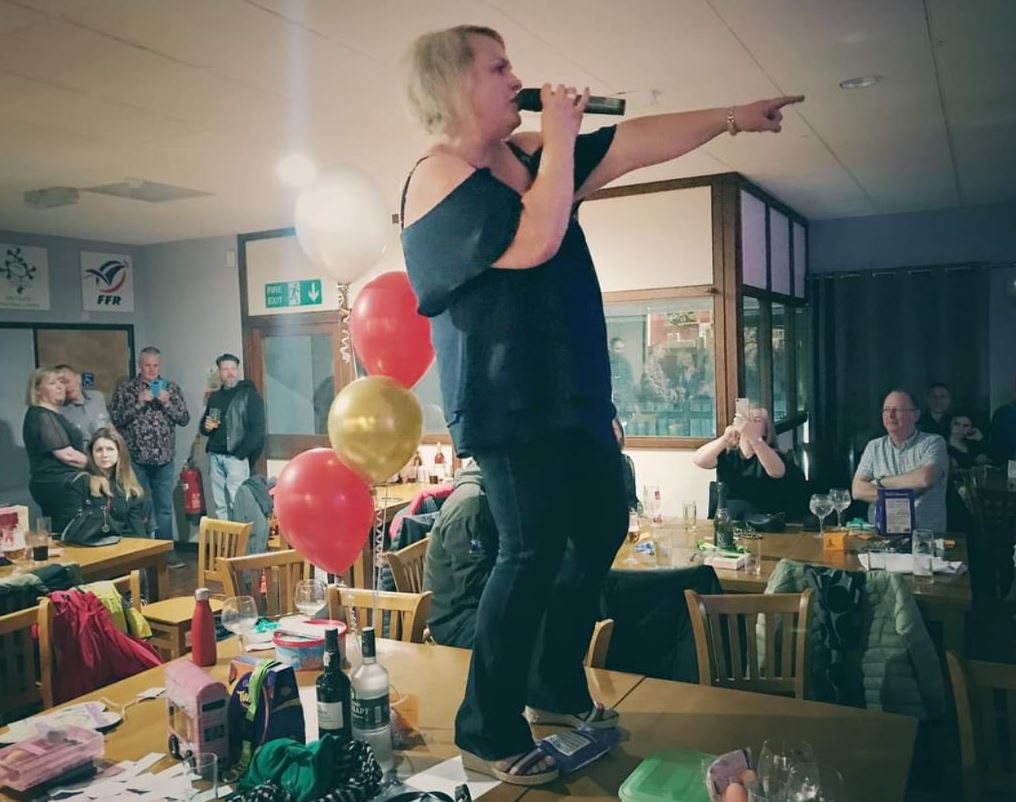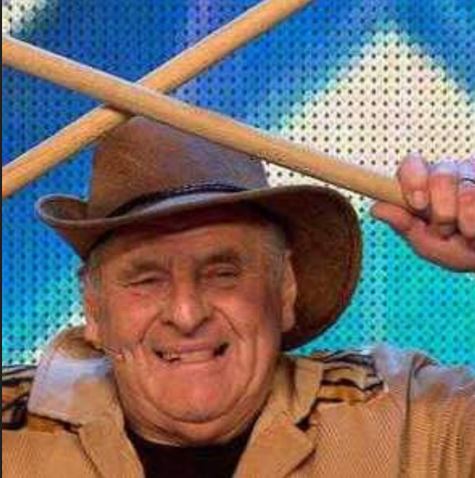 Alan on Britain's Got Talent- played the drums then ran out front to sing!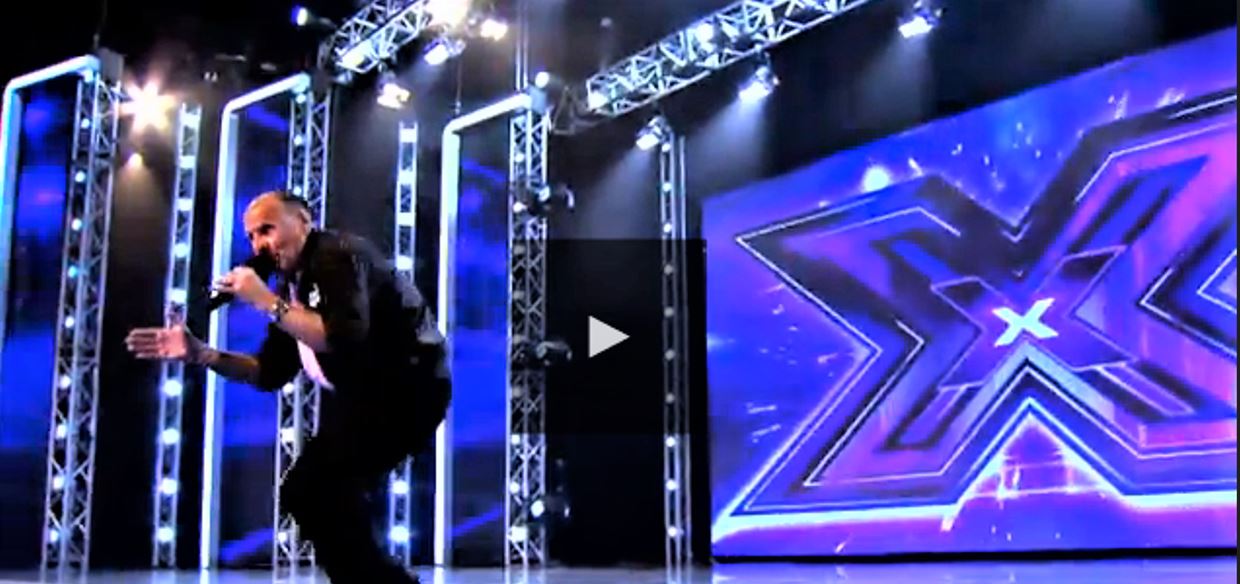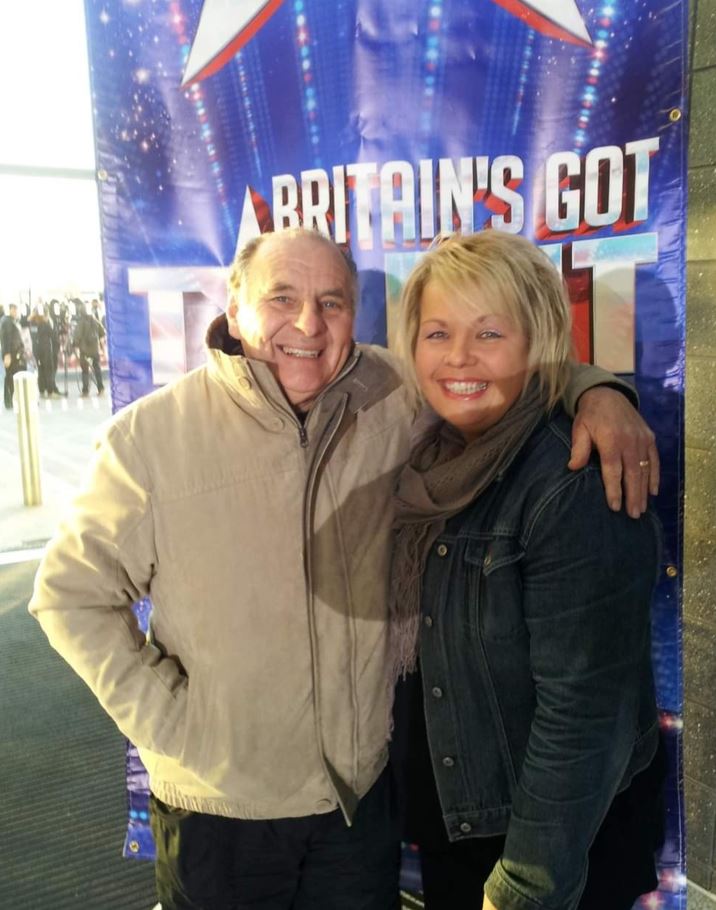 Alan & Mandy
.............................................................................................................
PETER POD'S PEAS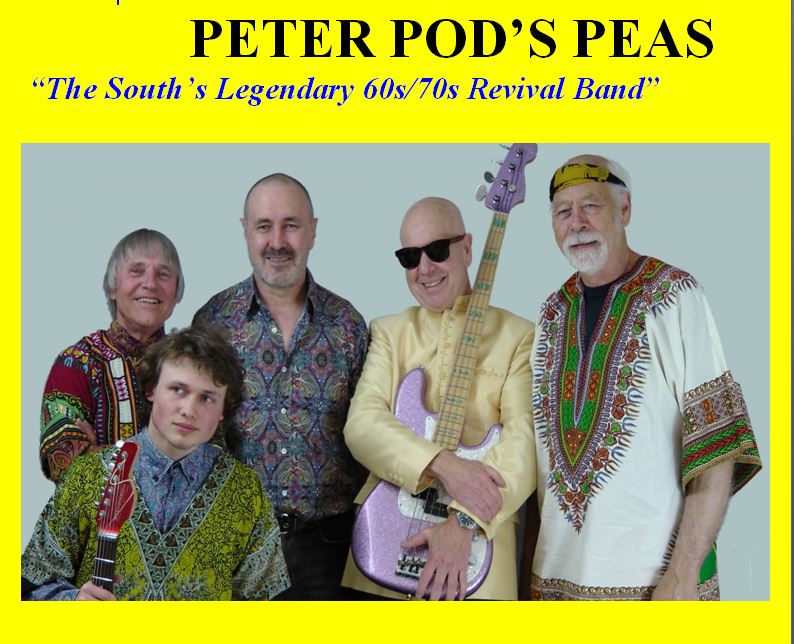 Again - another prize for guessing the youngest Pea!
Welcome back to one of the South's favourite party bands - a colourful riot of fun and music. Formerly fronted by the much-missed late Peter Pod (Mick Haley) as his legacy lives on with Paddy Curran (gtr/voc) Cliff Skinner (drms) Roy Provis (bass/voc) Richy Rich (keys/voc) Herbie Curran (gtr/voc). This is their info:
If you want a great function band, Peter Pod's Peas fit the bill. Peter Pod's Peas have been around for more than four decades and have become one of the best loved revival bands in the south of England, re-creating the sounds of the 60s and 70s with verve, humour and energy.
The Band's success spans the generations -many of today's youngsters are familiar with the retro songs through their modern games software such as Guitar Heroes and enjoy our repertoire of classics. Peter Pod's Peas play LIVE music - no backing tapes or miming. This is a real LIVE band. We aim to give you the best fun evening anyone can possibly have standing up - well nearly! We are old enough never to take ourselves too seriously, but we take great pride in what we do.
To book the band and give your members a night to remember:
Call Paddy or Sharon on 01962 713990
or email: pcurran@talktalk.net with subject 'Peter Pod'.
..............................................................................................................................................................................................
These 'fab' shows are also boosted by having some of our local DJs who come along to play more nostalgic hits for the warm-up session and filling the breaks as each act changes over. We call them 'Jocks In The Box' as they take control of the decks to the side of the side of the stage - it takes everybody back to the good old days as groups and disc jockeys made it all work so well across the best nights out around the town.
We welcome back Nick Horn who plays some great warm-up music from when the doors open plus some superb fills in the breaks as the acts change over. In past years we have seen these well-known DJs such as Geoff Knight, Joe Craen and Chris Golden who has travelled across from his home in Canada for a combined family visit as well as tying it in with a visit back to the Concorde where he and many more of local 'platter-spinners' kept the people dancing the night away!
Concorde 2014 Show DJs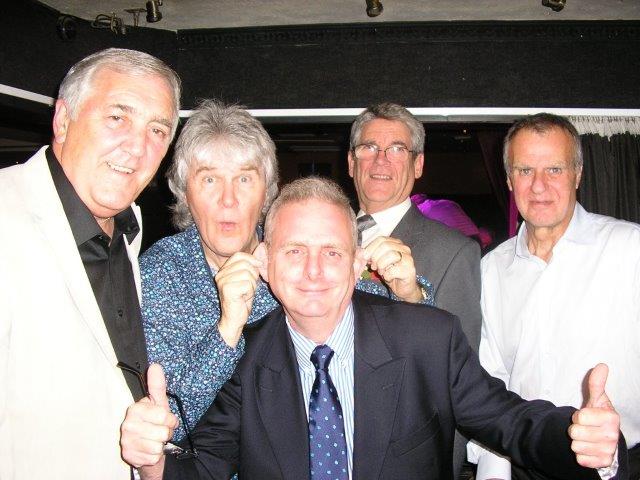 Geoff Knight-DSJ-Nick Horn-Joe Craen-Chris Golden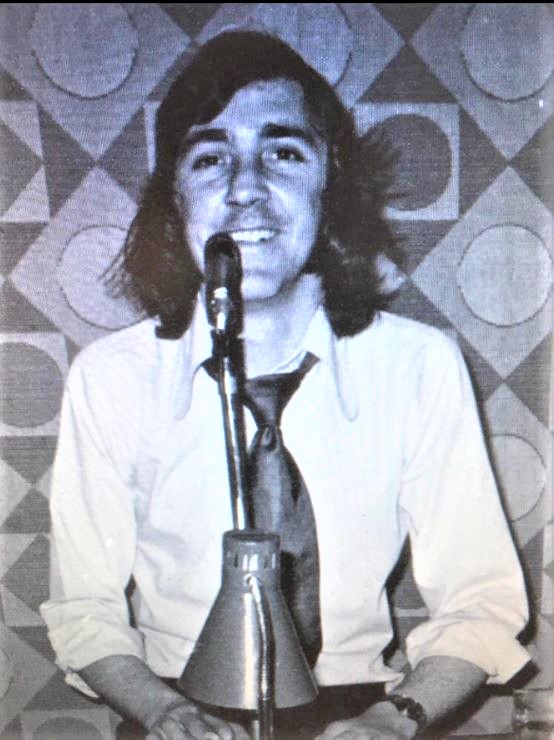 Geoff Knight- Peartree Inn 1968
Sadly - Geoff cannot make this show but he sent me some of his own memories - a great insight.
Geoff Knight's first DJ 'gig' was at the age of eleven, when he played discs for his brother's 1958 wedding reception. It was held at the Woolston Trades and Labour Club Southampton, where Geoff used his brother's Dansette record player and latest hits on 45 records. He later picked up the guitar for a few years with a bunch of local lads finally taking up DJing in 1968.
Working at local youth clubs, he finally got spotted by impresario Len Canham and Terry Rolph at Avenue Artistes Agency, working the local pub and club circuit. 1971 saw his first residency at the Haymarket (upstairs) on Sundays with 2 shows – lunch & evening. It was a great pub in those days
Also during these years Geoff worked countless army/navy bases during the week, having the good fortune of working with several 'chart' bands of the day, along with corporate gigs, weddings etc on Saturdays.
1973 - Geoff's new residency at the Bitterne Park Hotel ended up taking most of his time with Wednesdays to Sundays, specialising in early Rock'n'Roll hits. Still very popular music, attracting all ages plus loads of local Teddy Boys, resplendent in classic drape jackets, drainpipe trousers etc. Some of them were booked as extras for scenes from the movie 'That'll Be The Day' featuring David Essex and Ringo Starr. Locations on the Isle of Wight were used – including a ballroom dance scene featuring local 60s singer Kevin Scott (early Kinsmen group)'
Geoff needed a break so left the B.P. to 'retire' – that lasted all of four months before returning to the club scene! He decided to emigrate to Canada in 1979 to work for General Motors and in 1980 his parents were celebrating their 59th anniversary. So- back out of retirement yet again to supply the music (still in Canada) as well as getting more work around Ottawa etc. Following a marital break-up in 1992, Geoff was feeling homesick, returning to the U.K.
As soon as he landed back in Southampton, Geoff was 'accosted' by his very good friend Johnny Dymond – the legendary DJ from the Royal Pier who took him back to the Avenue Artistes office. Terry Rolph wanted to book Geoff straight away, so within a few weeks of getting new equipment, records and CDs he was back on the road. He insisted on only wishing to be booked for the better corporate functions, appearing at Five Star hotels, weddings, private functions and much more. Other prestige venues included the Southampton and Winchester Guildhalls plus the Southampton F.C. Stadium function rooms and the massive B.I.C. Bournemouth.
His most memorable gig was back in 1997 onboard the Royal Yacht Britannia alongside the Household Band of the Royal Marines. This was on her de-commissioning Ball - the night before sailing off to retirement in Edinburgh and a great honour. By 2008 Geoff decided that he had paid his dues so wound it all down, apart from a monthly Sunday slot at Swaythling WMC sharing the decks with his good pal Nick Horn for some fourteen years! Nick had been a DJ in his RAF days out in Germany then back in the UK from the Eighties with mobile DJ gigs and resident at Madame Jo-Jos nightclub in Soho London.
2008 coincided with the first ever 'Back to the Sixties' Reunion show at the Concorde Club- another regular venue for Geoff across the decades. This was to celebrate the Golden Anniversary of the venue, which had started as a small jazz club in the back room of the Bassett Hotel on Burgess Road at the top NW corner of the Common. Owner Cole Mathieson relocated to the Stoneham Lane base in the early Seventies and still runs this class venue with son Jamie and family. Geoff and fellow DJs such as Nick Horn, Chris Golden, Joe Craen and others have kindly offered their services on every show ever since, playing some great music in between the love acts. So much for 'retiring' lol.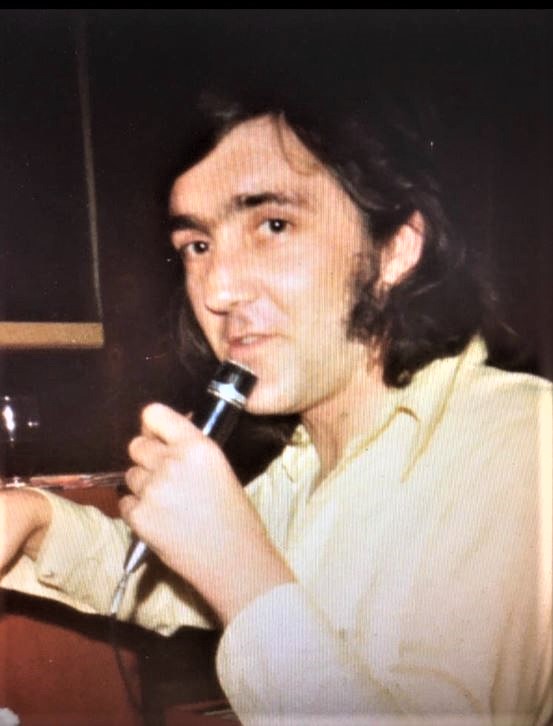 Bitterne Park Hotel 1973 (Birthday party)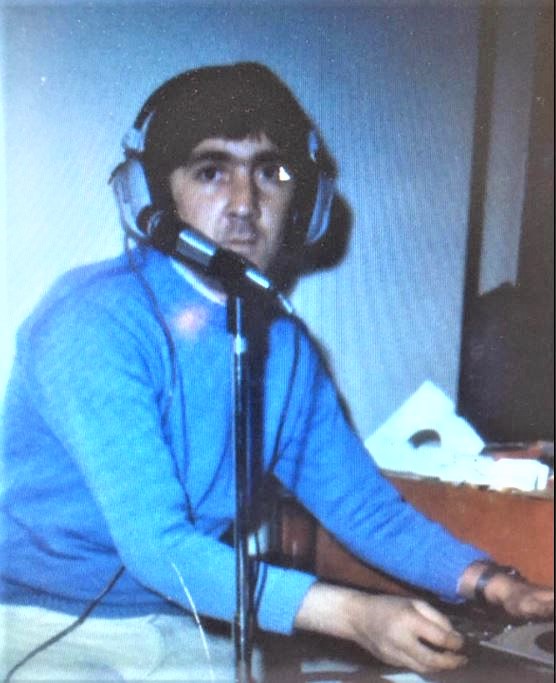 Blue Funnel Ferry- Riverboat Shuffle Cruise 1975
PS: For more nostalgia - why not grab a copy of my latest book? It tells the story of my early days on the local Hampshire music scene of the Sixties, with memories of growing up in Southampton and much more. Available via Amazon books in paperback or e-book/digital download - search on my author page or direct search on the title. A follow-up book will be published later in the near future, covering many of the top local bands, singers, DJs, venues etc.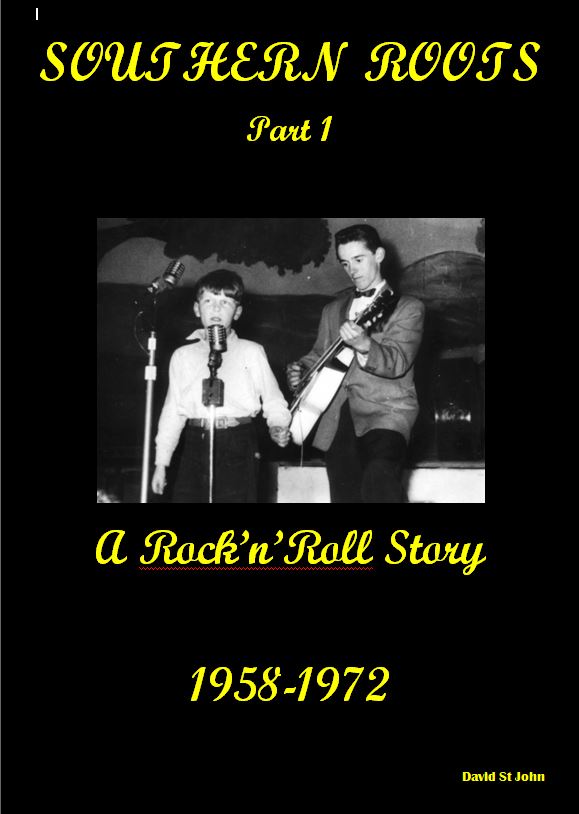 https://www.amazon.co.uk/SOUTHERN-ROOTS-PART-RocknRoll-Story/dp/B08FBDYGX7/ref=tmm_pap_swatch_0?_encoding=UTF8&qid=&sr=
The first part of a life in show-business spanning over sixty years. From the days of Fifties rock'n'roll through the Sixties and early Seventies as a singer with pop groups around the South of England. This book gives a personal insight into the ever-changing music scene of the Golden Years, with a taste of modern history centred on the author's home town of Southampton England. Hilarious stories will make you laugh in between reading about the first waves of pop groups that kick-started what lay ahead over the next few decades.
See also:
www.davidstjohn.co.uk/author.html
BACK TO HOME PAGE BACK TO SITE MAP CONTACT DAVID
copyright©davidstjohn2023