BACK TO HOME PAGE BACK TO SITE MAP CONTACT DAVID
*PLEASE REFRESH YOUR BROWSER(press F5) WHEN RE-VISITING ANY WEBPAGE AS CONTENT IS OFTEN UPDATED*
COPYRIGHT
Please note that many images contained within this website may be subject to copyright, although many have been kindly sent to me and intended to be shared on this non commercial outlet. If anybody wishes to use any of the same, then please get in touch as well as possibly giving credit where due as well as setting up reciprocal links if relevant to the actual content on any webpage. Please note that I am able to monitor any image-copying and if published on other websites. I would appreciate any contact to report broken/outdated links and any corrections to the text that accompanies any images herein. Thank you and enjoy!
Page updated-November 2016
BACK TO THE SIXTIES/SEVENTIES!
Starring MUNGO JERRY!!
Friday 11th November 2016- Doors open 7pm
Proceeds direct to local childrens charities via Concorde's established fund-raising section (Google it!)
Admission £15.00 (Concorde members £10.00) Limited seating
Tables can be reserved for 3 course meal- early booking is advised as sell-out is anticipated.
Concorde Southampton : 023 80 613989
Check out the previous annual shows:
2008
www.davidstjohn.co.uk/concordereunion.html
2009
http://www.davidstjohn.co.uk/concorde2009.html
2010
http://www.davidstjohn.co.uk/concorde2010.html
2011
http://www.davidstjohn.co.uk/concorde2011.html
2012
http://www.davidstjohn.co.uk/concorde2012.html
2013
http://www.davidstjohn.co.uk/concorde2013.html
2014
http://www.davidstjohn.co.uk/concorde2014.html
2015
http://www.davidstjohn.co.uk/concorde2015.html
Read all about this year's show at the bottom of this page
......................................................................................................................
(I am repeating the basic overview below as before- it more or less sums up the idea of these very successful shows)
The well established 'Back To The Sixties' is back for another great night and features the cream of classic 60s bands, singers and DJs from the best ever decade. Original artistes who performed around the Southampton area and all over the country, provide some great sounds with over four hours of live music plus fills from the local 'vintage' DJs. Just take a look at the previous webpage reports for a feel of what it's all about. The Concorde Club celebrated its 58th anniversary in 2015, looking back to its early days from a jazz club based in the old Bassett Hotel pub in Burgess Road at the top of Southampton Common in 1957. The new premises in Stoneham Lane were founded in the early Seventies and now transformed into one of the finest music venues in the UK featuring many top names- just take a look at their own website. I have a dedicated webpage on my own site as well, which tells more of the legends that trod the old boards:
www.davidstjohn.co.uk/concorde.html
...............................................................................................................
This 'mini festival' has become well established over the last few years and witnessed some amazing performances from local Southampton musicians, many of them performing from the late Fifties and early Sixties. Many of the guest artistes have flown in from all corners of the world and linked in with visiting family, friends and hooking up with old pals after several years away as well as making some great music. The Concorde audiences cover a wide age group but many of the 'Baby Boomers' hit the dance floor from the first note of the evening and keep it packed throughout the night- some 4/5 hours of classic 60s hits, laughs, surprises and much more. The door proceeds go to the official Concorde Charity 'Pantomime' Fund that helps local childrens' charities, so we are hoping for another high turnout for this November show. The money raised provides trips out for local youngsters from difficult backgrounds and well supported by the local Mayor of Eastleigh and linked organisations.
Every year has been so good and so different, thanks to the wide variety of singers, bands and the 'vintage' DJs who come along to play some terrific 60s music in the breaks- just like the old dance hall days with live bands plus the Jocks 'spinning the platters'. A really nostalgic night that brings back the memories of a carefree age and sees the older generation dancing to the same groups as the did back in the Swinging Sixties! Also, the younger generations soak up the atmosphere as it gives them a taste of what it was all about- many of them wishing they had been born earlier! It's also a great opportunity for musicians, friends, family and former fans to meet up and celebrate the best time to be young as well as enjoying a full evening of the best sounds ever from the bands, singers, DJs and others who were lucky enough to have been there in the early days! For a really top night out, you can book a table in the restaurant area and enjoy the usual high standard Concorde 3 course meal as well as guaranteeing seats for the evening with a good view of the stage area. Otherwise- just pay the basic door charge of £15.00 with limited seating, so best to be early when club doors open at 7pm. The Concorde Moldy Fig Bar can be used for pre-show drinks or snacks so please get in touch to check out the options. If you are travelling some distance, then you may wish to book an overnight room at the hotel part of the Concorde establishment. Tables and hotel rooms need to be booked early due to high demand on these annual Sixties Shows. See below for contact information. For 2015 and 2016, we broadened the theme to include the Seventies as this covers more groups that have a wide repertoire of music, so yet another different feel to this fantastic night of pure nostalgia. As in every year, we welcome our 'vintage' DJs who will be playing some more great 60s/70s mixes in between the fantastic live acts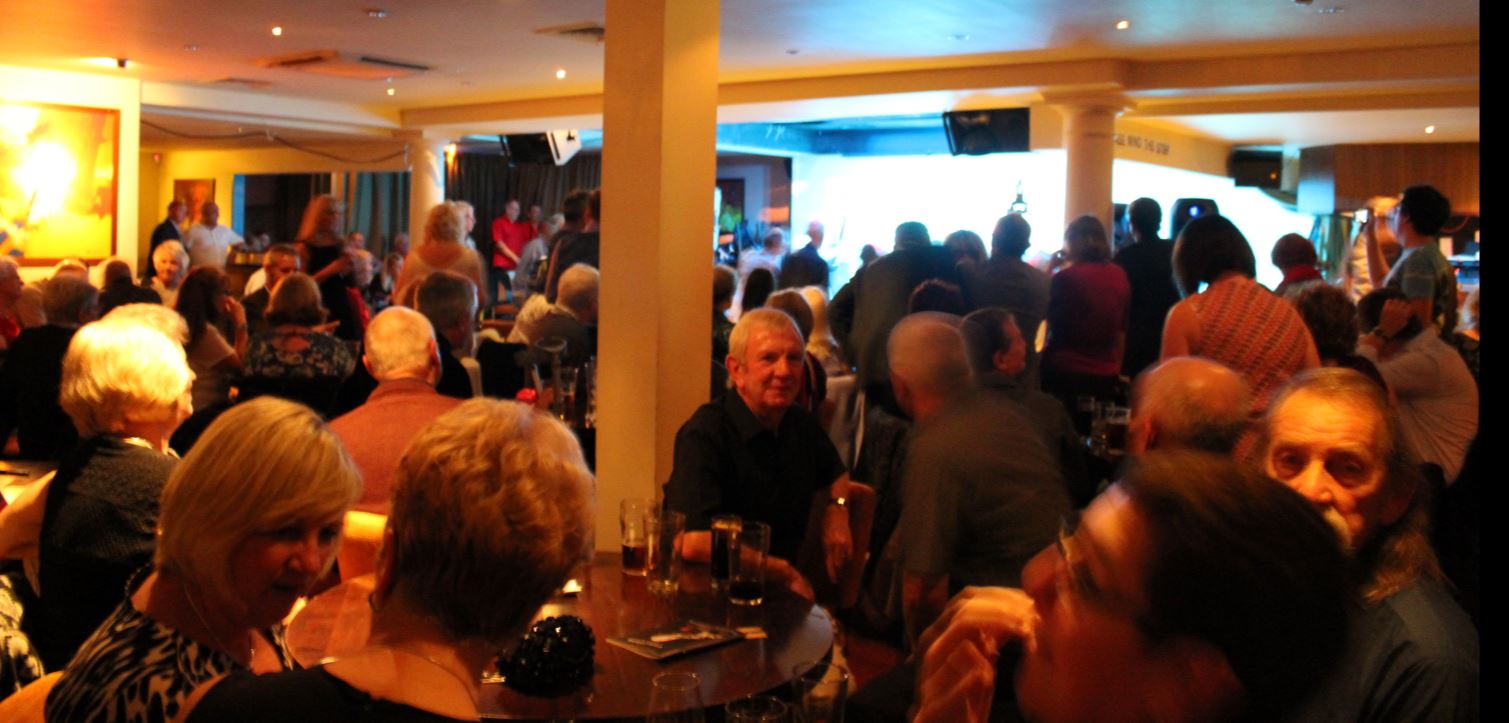 The Concorde- view from the restaurant/bar area. Why not book NOW for 2016!!!! Tables/meal bookings usually sell out......
..............................................................................................................................................................................................
It's hard to believe, but I organised the first ever 'Back to the Sixties' Reunion show back in 2008- it was a belated 'mini-festival' of the best Hampshire area groups, singers and DJs-many of them being original acts back in the Swinging Sixties, and celebrating the 50th anniversary of the Concorde Jazz Club. Owner Cole Mathieson started up a little jazz club in the back room of the old Bassett Hotel at the top of the Common in 1957. The Focsle Folk Club also saw its first meetings, and then the early 60s R&B boom saw many future names appear at the club. The modern venue opened in the early 70s and has become one of the top entertainment venues in the UK, with several big attractions across a wide spectrum. This first 2008 show saw a packed room and you can take a look back at all the years by following the links above. 2014 saw one of the top names in music in the shape of Ray Dorset and his reformed Mungo Jerry line-up that featured local Southampton musicians. Ray & co tore the place up and you can check this out too. 2015 was another incredible night that included Sun 281 over from the USA, thanks to Brit drummer John Walker, who reformed his old Andover band of 'Ten Feet Five' This group then morphed into the Troggs, so the rest is history! Virginia-based John then returned a few years later with 'Johnny & The Rebels' and provided another slice of Americana with his US buddies. This was repeated for 2015 featuring Doug Cooke, whose Jerry Lee Lewis tribute blew everybody away - it really was a 'killer'act! Tough couple of years to follow 2014/2015........
I normally start to arrange each new year around the springtime, and simply put a shout out to any local bands who wish to take part in this well-established show. It was looking a bit thin, but then - out of the blue- I was talking to Ray Dorset and he mentioned how much he had enjoyed the 2014 bash. He loved the venue- the atmosphere-the bands- the audience and the whole vibe of it all. Ray does help various charities and was more than happy to offer his services for our own fund-raising efforts via the Concorde's 'Pantomime Fund'. This set-up has raised nearly £100, 000 over many years, and is shared out between local kids charities- providing days out for underprivileged children plus local hospitals, cancer wards, hospices etc. We are very pleased to announce his return for our 2016 show, so expecting a high turnout for a terrific night, along with another scoop of a fantastic Soul/Tamla group plus other acts.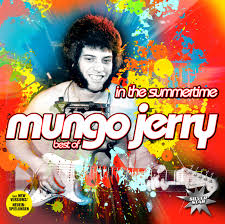 RAY DORSET - MUNGO JERRY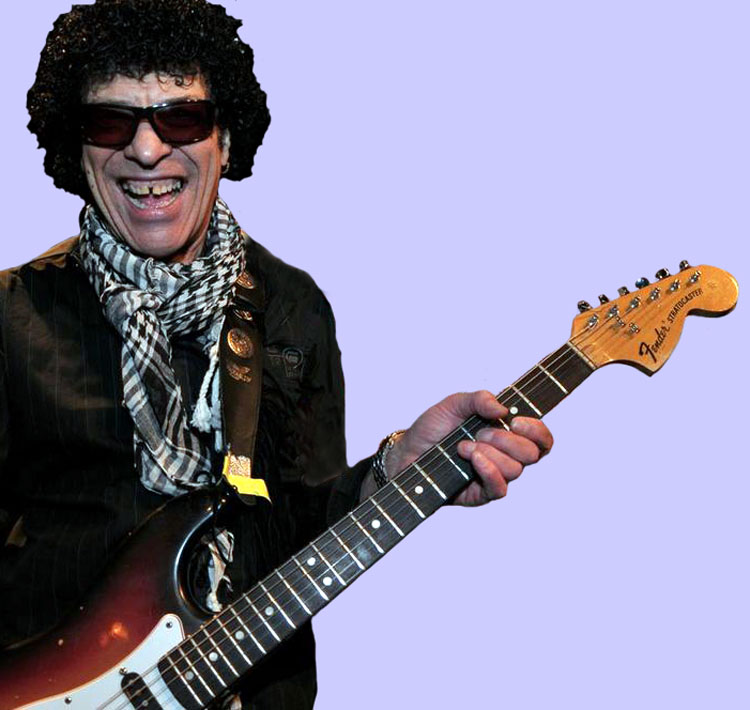 Berlin August 2016-MJ review:
They say that you should never meet your heroes; well, they're wrong. This reporter (and lifelong-fan) had the huge good fortune of meeting Mungo Jerry (aka Ray Dorset) at a gig in Berlin in August. Having reached a significant number in earth years, our family had organised a trip for me to see Mungo in Berlin as a special birthday present. My previous MJ gigs included meeting Ray backstage at Dublin gigs in 1973 and in 1987. In 1973, he gave me a Schimellpenninck cigar which I treasured for years before succumbing to smoking it in a moment of weakness in 1976. Well, I was skint and it was the day before payday.
I stayed in contact over the decades through the goods offices of Derek Wadeson who kept fans abreast of all releases, gigs and band news in the simple days before the internet. During this period I had the considerable honour of being asked to write a piece for the book "Beyond the Summertime" as well as being asked to contribute to the sleeve notes on Snakebite (1990).
The Berlin gig took place in a perfect setting for the more (ahem) vintage but discerning Mungo Jerry fan in a tree-lined open air amphitheatre in the Biesdorf park in east Berlin. A semi circle of terraced benches faced an enclosed and generous-sized stage where the sound quality was perfect, no matter where you sat. Think economy size Hollywood Bowl and you get the picture. Canvas awnings provided some cover from the elements that threatened (in vain) to ruin the evening with heavy showers.
A decent gathering had populated the venue nicely where the hugely-entertaining and manic Andy Frasco Band put them through their paces. Andy 'got' the MJ vibe completely and he was an excellent choice as support act to an evening with Mungo Jerry. His band took crowd participation to a new level by playing their brass and tubas in the body of the audience as Andy sprinted around the perimeter roaring into his mic. Ah!, the undiscerning energy of youth…
When he'd finished, there was a delay to allow the band to relocate their gear safely in the dry part of the bowl. Nobody minded; people were there to enjoy themselves and appetites had been nicely stoked by Andy Frasco who by the way, had cheekily informed the audience that Mungo Jerry was his father.
I spotted Ray's wife and introduced myself and I expressed my hope to her of getting a selfie with Ray to mark my own special occasion. "Fingers crossed" I thought sitting back down beside my wife who had cleverly inched her way under the cover of the central awning as the rain came down in stair rods. I of course, was sitting at the very edge of the dry/wet divide and got royally soaked. The former Berlin Wall couldn't have done a neater division job. Most people had the good sense to buy the disposable rainmacs on sale at the entrance but by the time it occurred to me, staying dry was no longer an option. Still, after a day that had risen to 28 degrees at least the rain was warm.
Then amid warm cheers and whistles, the Side-burned One came on-stage for a tune-up. Looking as fit as a fiddle and not carrying an ounce more than when he was 26, Ray's fingers slid over the frets as he plucked out an effortless riff that revved his guitar to the limit. He acknowledged his audience with his trademark grin and laugh and he apologised for the weather. "We'll make our own summertime this evening" he laughed, stabbing out the first few tell-tale bars of In the Summertime as the crowd roared appreciatively.
The band slipped seamlessly into a solid set of MJ's recent rock and blues numbers and the crowd rose to their feet, oblivious to the rain. Looking around, I saw people shed years (if not decades) as they danced and bopped along to the infectious blues beat.
There's a note on Cold Blues Excursion where Ray quotes a Woody Guthrie definition of the blues and popular music in general. This was in 1972 when the music industry was stringent about categorising every artist into a genre to direct the right sound to the right crowd – "it's rock, it's pop, it's progressive rock" and so on. As the Monty Python mob says in the Life of Brian "Yes, we are all individuals".
You got the feeling from the notes on that 1972 album that Ray was being forced to justify his brand of music back then. He's way past all that now. He worked a rock and blues medley around demanding but slick delta blues riffs that stated how he's paid his dues to the blues. You wondered where his fingers ended and the guitar began. Standing at the edge of the stage in Berlin, one could grasp the scale of his unique talent and his utter mastery of the idiom. On that wet Berlin night, the Blues was still a ferocious beast, tamed but growling under the lash of this maestro's guitar. Seeing Mungo Jerry in complete control of this energy was like watching a lion tamer. You can't pigeon-hole that.
I was still marvelling at Ray's virtuosity when he gave me a "shout-out" from the stage. "I just got a nice surprise to hear there's someone who's come all the way from Dublin to be here tonight. Hello Mick O'Hanlon! Give him a cheer everyone!"
Best. Birthday. Present. Ever.
This is a really good Mungo Jerry line-up with Bob Whyte (more than) keeping beat on drums, Toby Hounhsam on keyboards and John Playle playing an astonishing neon bass. Each is a seasoned master of his instruments and they fit together perfectly to fuel the energy that is Mungo Jerry.
Having enlivened and rejuvenated the audience with recent Mungo material, the band gave true-tone studio quality renditions of a medley of the hits that included Lady Rose (and segued nicely into Hello Nadine), Baby Jump, Alright Alright Alright and others including In the Summertime It was a joy to hear Ray hold a note over a full eight bars as the audience whistled and whooped at the strength of his voice. The crowd demanded an encore and at the end you could see in the exchanges between Ray and the band members that they knew it had been a good night's work.
Before the gig I found myself wondering why Ray Dorset continues to gig around Europe in the same way as he did in the earliest days. After this gig I knew the answer: Because he can. The man exuded a raw energy that found full expression in his music and the Berlin fans loved it and gave it straight back to him. I'd say he possibly went off stage more energised than when he came on, having created a great evening for his audience. We were buzzing on our way home. It was almost hippie-like, what we used to call a "happening" back in the day. And he made no bones in singing about being a hippie 'til he dies, in the number of the same name. Not a gentle, flowery, peaceful hippie but a raucous, bawdy rocker who'll do as he please. Now where have we all heard that before…
Ray remained in the small merchandising tent signing teeshirts, posing for selfies and talking and laughing with fans until everyone had gone. I was like a kid waiting for my turn outside Santa's grotto. Musical magic apart, he is a genuinely nice guy with a truly astonishing memory for detail and events. I could have stayed there all night and I just hope I didn't overstay my welcome. He keeps on rockin'.
......................................................................................................................
Another welcome return of Soulmunky- fronted by power-house Eddie Goodall. The finest Soul/Tamla sound around and they blasted their way through a high octane set back in 2013, resulting in many requests to have them back again. Once again, you can read up on the Concorde 2013 webpage to get an idea of what they did!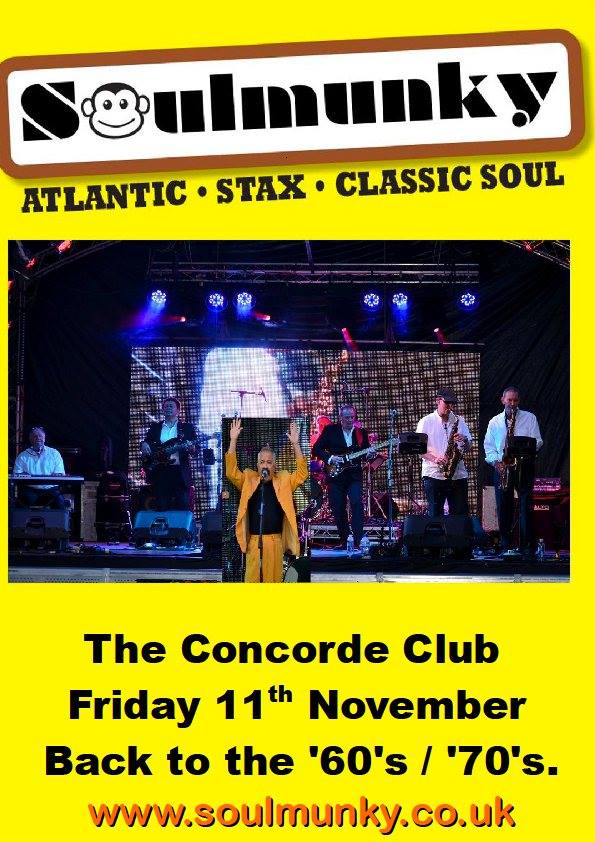 Click on above link for Soulmunky website
.........................................................................
Opening the 2016 show sees a welcome performance by Jeradine Hume - a well established recording artiste and great live shows. She will be accompanied by one of the finest new young guitarists on the scene - George Greaves and you can get a taste of their amazing individual skills on the YouTube clips by clicking on the links below.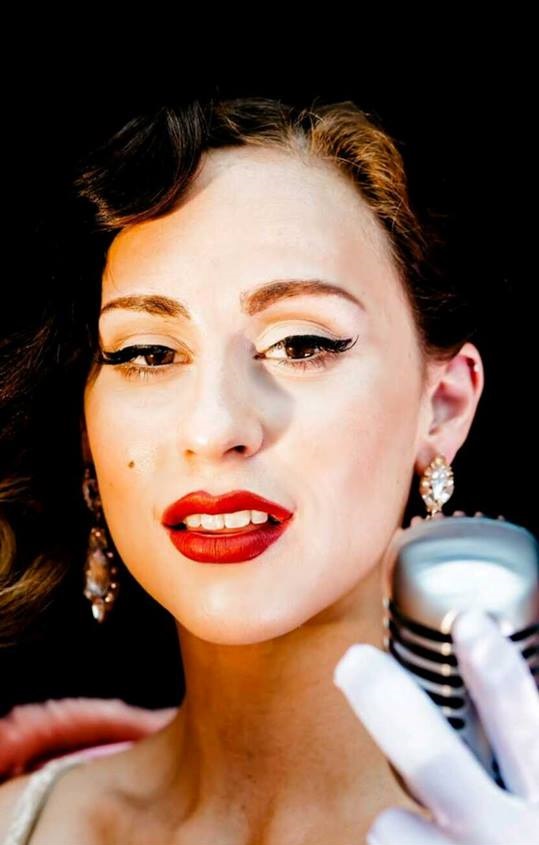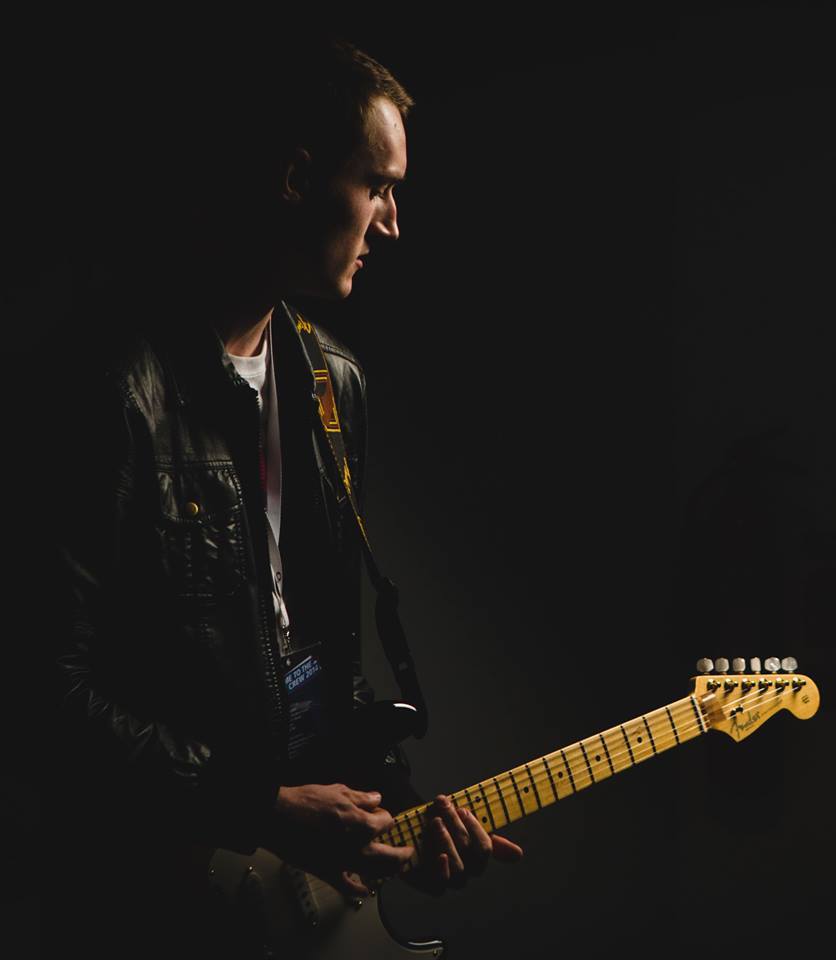 JERADINE HUME GEORGE GREAVES
Jeradine clips
https://www.youtube.com/watch?v=2Jdip1g2eJM
Jeradine Hume - Drown In My Own Tears ~ Live 1st August 2015
George's website- check his great video!
http://www.georgegreaves.co.uk/
Plus clips:
https://www.youtube.com/watch?v=1a3vPiaThiw
*JTC Contest Final* George Greaves 'It's All Good' | JamTrackCentral.com
.........................................................................
2016 also sees another of our Southampton ex-pats who has been living and playing great blues music over in Gran Canaria as well as touring Europe. He came over and played a great set of Hendrix classics and other well-known hits on our first show as well as popping in to enjoy a recent show on a quick trip 'home'.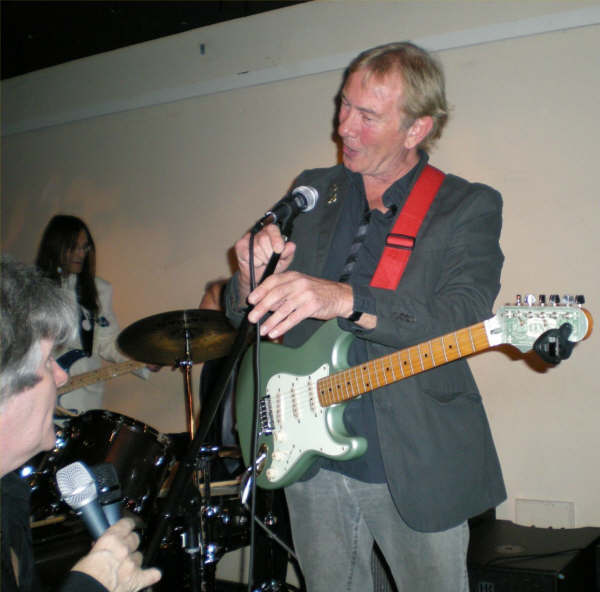 2008 DSJ "Hey Bob- please come back and play again!"
Bob will be joined by another couple of well-known respected musicians, who have played with several local groups - Bob & Mick - the Williams brothers and I am planning a set of my own with 'the lads'. The DSJ Band (temporary name!) but looking forward to any of my old band-mates from my own 60s/70s groups who may be free on the night. There will be some final juggling but this promises to be an outstanding night as you can imagine. Our guest DJs will be filling the gaps with the best mixes , so all makes for a memorable show
Please come back and check this new page out over the coming months for any additional info etc, but we suggest early reservations direct with the Concorde Club
.........................................................................
We also thank manager Jamie Mathieson (plus Cole!) and all the hard working Concorde staff on these busy nights as well as thanking all audiences who enjoy these great nostalgic nights, listening to the best music from the best years of our lives!
......................................................................................................
12th DECEMBER- POST SHOW REPORT:
Yet again – another massive success as we celebrated the 9th annual 'Back to the Sixties' reunion show, although now we have crossed over into the Seventies to add an extra dimension. I normally start to look at each year's show during the early part of the year, as various bands, singers and musicians come forward to kindly offer their services. Each year has seen a wealth of local talent hit the stage and deliver some great music with a wide variety of styles throughout the evening. The opening acts tend to be those that the audience will sit and listen to, in line with the early part of the night, as people arrive, settle down to eat, drink and mingle with friends etc. Later on, as the show progresses, we see the more 'lively' acts get the dancers up and a full dancefloor for most of the night- with our DJs filling the gaps as we reset for each band etc. I always try to balance this all on every year, and it has worked very well on each occasion – every year is so good and different.
Our soundman for 2016 was Dave Hoyland (Soulmunky's main guy) who came early on in the day to set the p.a. before the musicians started to arrive from around 5-30 on – setting amps, drums etc. This needed to be completed by 7pm which saw the main doors open to allow the public in. Some dined in the restaurant at the back, whilst others grabbed their seats for the night as our 'vintage DJs' played some perfect music to set the scene and warm up the audience. Unlike most soundmen – Dave Hoyland dispenses with a mixing desk and operates the whole p.a via a tablet linked to a wi-fi router on the stage. He then moves all around the room for the whole evening and adjusting levels to ensure a balanced sound. Very technical! Normally, he just sets it all up for the one band and leaves it for the night, but these shows see several changeovers, with varying needs, plus miking up the amps, drums as well as different mikes for the vocals. Luckily – all the bands mucked in and shared equipment where needed as on every show, which proves the professionalism of each and every single participant, so am more than grateful to them all.
Our DJs were Geoff Knight, Nick Horn and Joe Craen – all with long careers in local dance halls and clubs across many years, so provided the right kind of music as always. Sadly – Chris Golden could not make the big journey over from Canada this year, but has attended most of them over the whole run of annual shows. He has his own radio show over the Big Pond so certainly mentioned us on-air! The room was packed by the time my play-on music hit the speakers at 7-45 and I hit the stage for my customary warm-up bit with gags and a 60s song that saw the audience singing along - this year was 'Do Wah Diddy' from 1964 and a massive hit for Manfred Mann. They were actually semi-resident at the old original Concorde Club at the Bassett Hotel on Burgess Road at the top of the Common – a small function room at the side of the pub. Many legendary R&B groups appeared there in the boom years of the Sixties, and you can search for the stories on the internet- or buy the official book written by the founder/owner Cole Mathieson. Available from the club- 'The Concorde Club – The First 50 Years!' which was published to coincide with the first half century, from when jazz fanatic Cole had the drive to establish a decent jazz venue in Southampton back in 1957. I gather it is the longest running jazz club in the world and run by the same owner, but the Guinness World Records have not yet granted an award, but maybe in the near future we all hope. The venue is managed by son Jamie Mathieson with a fantastic staff, and has grown into a very successful entertainment complex that has seen world-class stars grace the stage, so well worth taking a look. They have the Ellington Lodge hotel at the rear, plus the intimate Moldy Fig Wine Bar and restaurant that was very busy on this show night, as it catered for those who wished to eat early, before entering the main club room.
I then introduced the first act in the shape of Jeradine Hume – a very accomplished young vocalist who has performed solo along with joining local groups, and assisted by the one of the best guitarists around – George Greaves. This young couple played a superb set of songs, and enjoyed the warm reaction from the audience who really enjoyed a laid-back set at this time of the night. It was then time for an old pal of mine, who made yet another trip over from Gran Canaria, where has lived for many years – Bob Gorman, whose name features in my other 'Groups' webpages. An amazing guitarist and vocalist, who has his own Blues Bar, so if you are ever on holiday there, you can pay a visit! He first started to play with local Southampton bands during the mid-Sixties, along with legendary bluesman Bob Pearce, and Brother Bung then Fresh – a classy progressive rock trio in the style of Cream, Hendrix etc. They recorded a superb LP 'Fresh Out of Borstal' which is quite rare and very collectable these days!
He later changed style and formed Bob & Honey – a popular duo and other outfits before leaving our shores to live and work overseas. Bob took part in our very first 2008 show (see the report) as well as popping over a few years ago to simply enjoy watching the show and hooking up with old pals – as we all do every year! This is all part of the success that sees great music, terrific atmosphere and loads of money raised for the various local kids' charities. Not forgetting the audiences, many of whom are 'baby boomers' who danced to us bands and DJs way back in the 60s/70s, and still keep going all night long on the dancefloor!
Once again, Bob had to borrow a guitar (thanks to local musician Martin Perry) and was joined by his former bandmate Roger Chantler- a powerhouse drummer who has also played with loads of bands across the decades. Bassman Bob Phillips made up the trio, and they had to scrape up a quick set, with no time for rehearsal as Bob had only flown in on the same afternoon! Many acts (including myself) do not live in the area, so we have to throw a basic set-list at each other and busk it on the night! Great fun and the audience are fully aware of it. Bob's early set was intended as a 'taster' for later on, when we had planned to follow Mungo Jerry with a jam finale session between 11 and 12.00. Sadly, due to running over for M.J.s headline set/changeovers, this never took place so we all missed out on Bob's rock profile as one of our finest local guitarists along with his old pals (including me!) However, he knocked out a tremendous laid back set including 'Perfect Day' and a blues number which brought me in on blues harp, followed by his 'Born Under a Bad Sign' before I helped out on 'House of the Rising Sun' as we shared the verses! We wrapped it with a short blast of 'The Old Grey Whistle Test' that harped (pun- gettit) back to that time when music changed over from the Sixties into the new decade so more or less encapsulated the whole theme of the night.
Then it was time for our annual 'Remembrance' slot in which I read out the names of many of our pals, who made their mark in life as a musician, DJ etc. Sadly – this list grows every year but the names jog many memories around the room, and led to our DJs playing the usual Rick Brown recording of 'Stand By Me' which was his signature tune. After some more classic 60s/70s tracks from the 'jocks' it was time for our next band – back by popular demand, following a previous show. Soulmunky – fronted by the powerhouse of a yellow-suited Eddie Goodall, who came onstage as the band played a blistering 'Peter Gunn' theme with the brass section to the fore. Eddie then whipped up the atmosphere in seconds as he led SM through a brilliant set of Soul/Tamla classics that kept the dancefloor packed as expected! It was all over too soon, but we needed a full reset of the stage in readiness for Ray Dorset & Mungo Jerry, who needed to use their own gear on this show. The 2014 appearance by Ray saw him reunite with his old Southampton pals so was a bit of a jam session, but you would never have guessed it on that great night! It took a while to take gear off and on the stage, then mike it all up etc, so MJ finally hit the stage – with Ray and his pedals/stomping board on the dancefloor-just before 11pm.
Once again-the packed room were treated to Ray and co, who knocked out the big hits plus a few obscure blues numbers, great guitar playing, plus harmonica with a few laughs in between. His stage presence and banter with the crowd really lifted the whole set – many of us were sat on the steps and the floor, just a few feet away from him. Ray and MJ are normally used to large venues, festivals etc but he loves the atmosphere and the whole buzz of these special nights. That's why he kindly offered his services again for free, following the 2014 surprise slot, which came out of the blue on that year. Midnight kicked in with a roof-raising 'In The Summertime' which is one of the finest 'feelgood' hits of all time and MJ left the stage to tremendous cheers, before all the equipment was dismantled, and leaving our DJs to close the final hour for the late dancers. Ray Dorset hung around for photos, autographs and took so much time with everybody which was a lovely personal touch as always. I've had some nice chats with Ray about the business over the last couple of years and he really enjoys reading my webpages about the Southampton 60s music scene. As you can imagine – he knows many of the biggest names across many years, so we were really proud and privileged to have had MJ back for this very successful show. Very tight band and good to see local drummer Bob White in the saddle again. He really is one of the best skin-bashers in the business and many commented on his powerhouse style as he kept up the driving beat for the whole set.
I'm currently waiting for any photos that were taken on the night, by various friends and families of the featured acts, so please come back to this page in the near future to take a look. Once again, our good pal Pat 'Yum' Othen took some video footage plus a few stills, so I can add them below.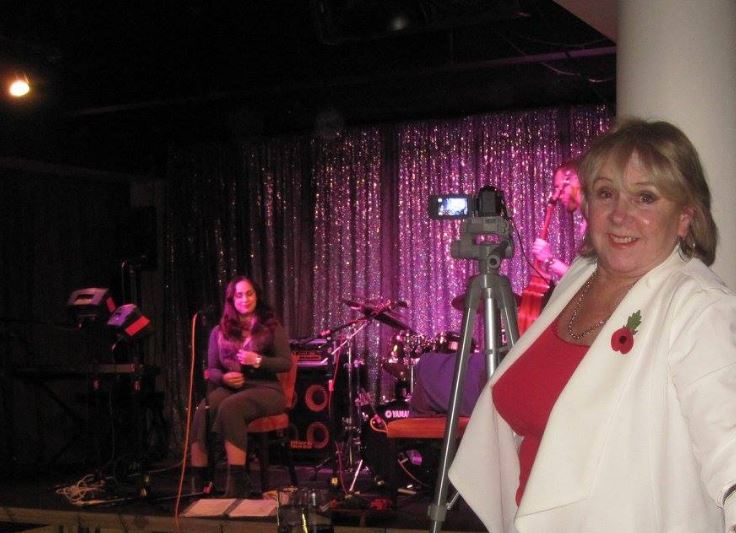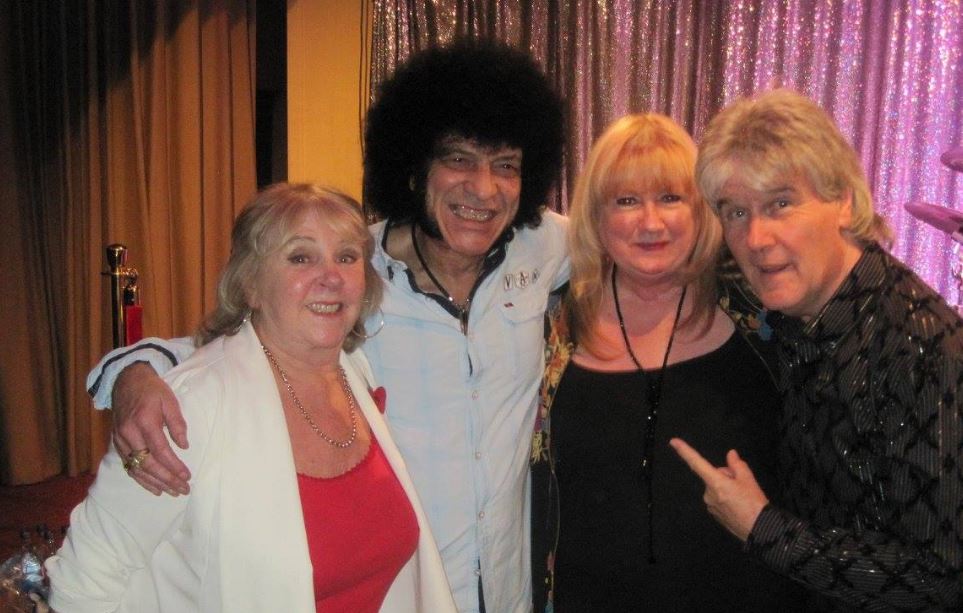 8pm Pat- ready for Jeradine& George 12.05 Just after Ray Dorset came offstage!
......................................................................................................
Via Joe Craen (DJ)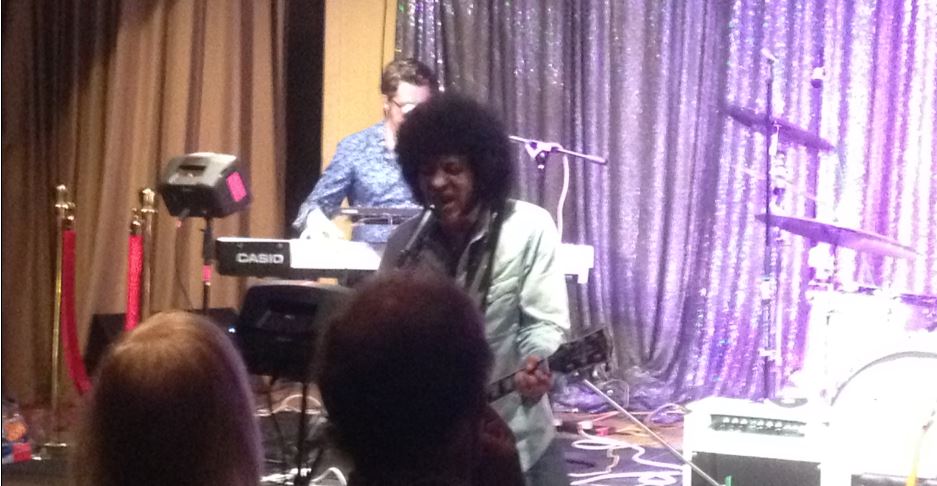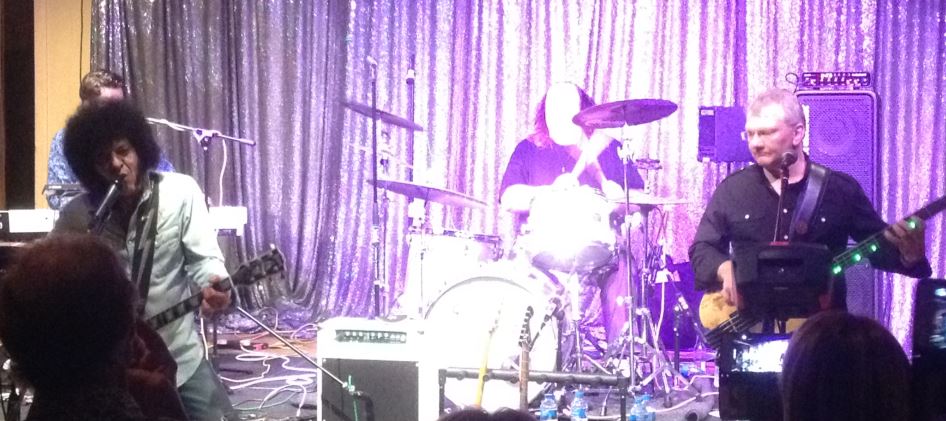 As usual, we thank the hard-working Concorde management and staff, who go out of their way to offer hospitality to the featured musicians who offer their services every year. We also thank many of the regular audience members who attend these annual shows, as they are well established and prove that there is a demand for enjoying our singers, bands and DJs of all ages, as well as featuring original 60s musos who are still going strong after so many decades! As I write this post-show report, I am pleased to say that several people have come forward to take part in the 2017 'Back To The Sixties/Seventies' Reunion Night and the confirmed date is Friday 10th November, so put it in your diary! There will be a new dedicated Concorde 2017 webpage in the near future so please check back on this website in the near future, as this will be our 10th annual bash and linked to the Concorde's 60th anniversary year!
BACK TO HOME PAGE BACK TO SITE MAP CONTACT DAVID
copyright©davidstjohn2016