HOME PAGE SITE MAP CONTACT DAVID ST JOHN
David St John - Author
Summer 2020
I trust you are enjoying many of my web-pages, containing a wealth of entertainment, 60s music, TV quizzing and much more. I have written thousands of words (for free!) across this website for many years as you can imagine, leading to publishing three books via Amazon, with another on the way. I thought it convenient to introduce this newest webpage so that it might help you to check any of them out.
When you go to my 'Author page' on the Amazon website, you can see these books on one page, or just click on any of these links below each one. I have kept the pricing at the same rate, with a choice of purchasing an e-book as a digital download to your device eg phone, tablet, PC etc. Better still - why not buy a paperback which offers free postage! If you would like a personal signed copy then please e-mail me to arrange.
My latest 2020 offering of 'Southern Roots - Part 1' is a basic autobiography that encompasses the 60s music scene of my hometown, as well as highlighting what life was like back in the 1950s when Rock'N'Roll changed many a young life. 'Baby Boomers' will revel in the nostalgia whilst younger people can get an idea of how good those 50s/60s days were - a taste of 'modern history'
Thank you for your interest and if you do purchase a copy of any of these books then please leave a review on the same page?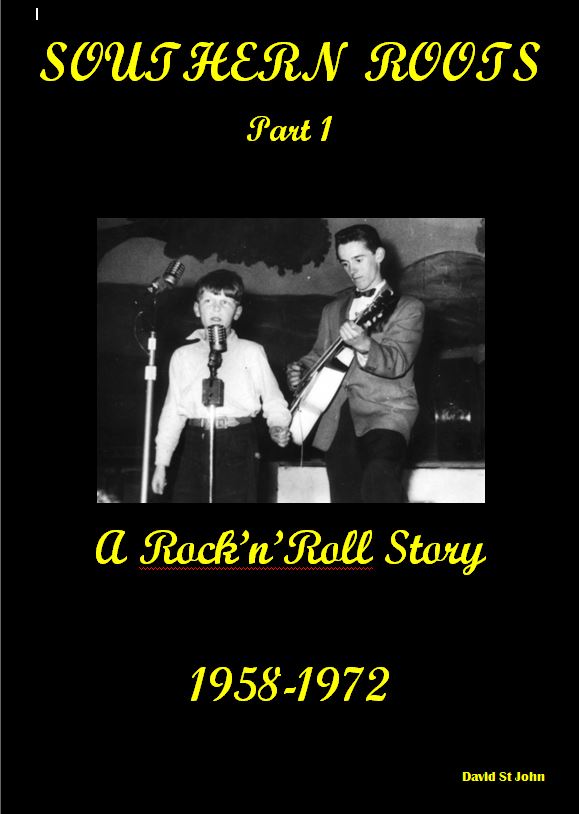 Southern Roots - Part 1
A Rock'n'Roll Story 1958-1972
https://www.amazon.co.uk/dp/B08FBDYGX7
The first part of a life in show-business spanning over sixty years. From the days of Fifties Rock'n'Roll throught the Sixties and early Seventies as a singer with pop groups around the South of England. This book gives a personal insight into the ever-changing music scene of the Golden Years, with a taste of modern history centred on the author's home town of Southampton England. Hilarious stories will make you laugh in between reading about the first waves of pop groups that kick-started what lay ahead over the next few decades.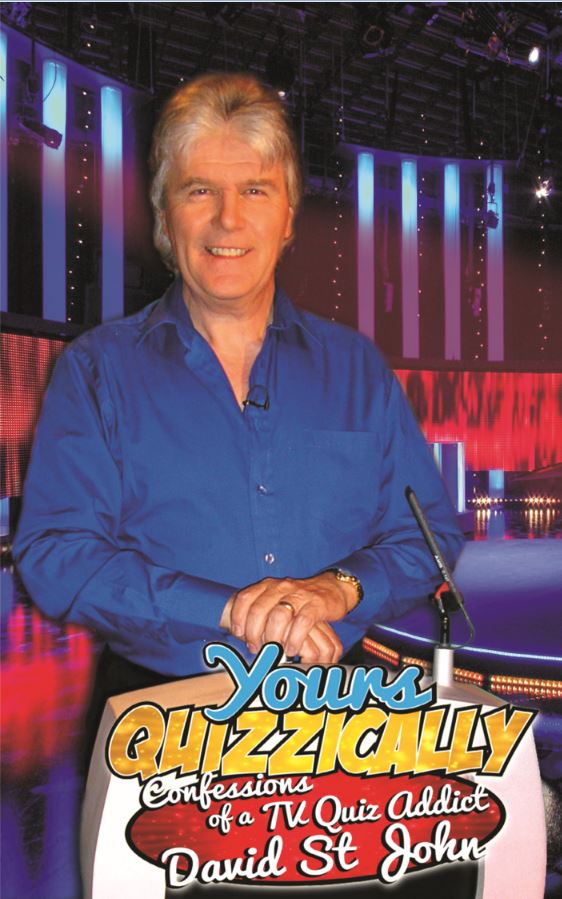 Yours Quizzically - Confessions of a TV Quiz Addict
https://www.amazon.co.uk/dp/1973396750
David St John is a professional comedy entertainer, with a lifetime of appearing on stages across the UK and overseas, who decided to try his luck on a TV quiz show in 1982. Having won 'The Sale of the Century', he then followed up with some 34 appearances over the next thirty years, on many top-rated shows. In July 2014, David was validated by the Guinness Book of World Records, with the most TV quiz show appearances. This book offers an insight to how to apply, audition and take part in a show, along with detailed chapters on each of his individual programmes. Read about the celebrity presenters and fellow contestants, with the experience of being in a television studio, being watched by millions of viewers as David battles against the many odds. Enjoy the amusing stories, along with many jokes that relate to each show title, with contributions from some well-known names, including Gyles Brandreth, Daphne 'Egghead' Fowler and other 'Quizlings', including this well-known TV and radio quiz host who kindly sent this message

"Quiz shows and panel games are very popular in Britain and a book about their development and style, and those who present them, is what the public will enjoy reading."

Very best wishes.
NICHOLAS PARSONS December 2014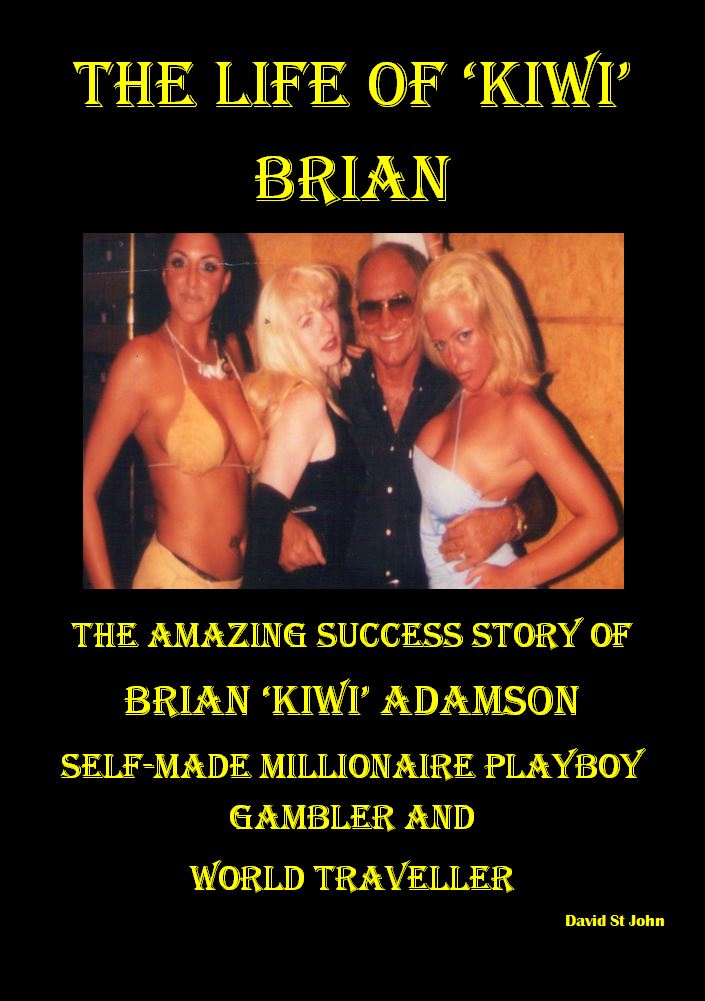 The Life of 'Kiwi' Brian
https://www.amazon.co.uk/dp/1677692731
The life story of an amazing man born in humble surroundings, who made his mark in casinos and nightclubs all over the world. Read about his good and bad luck through the roller coaster years that earned him millions, as well as mixing with many of the A-list celebrities. A good pal of fellow playboy Peter Stringfellow, plus matching his tally of sexual conquests, which were estimated at over 2,000! The book includes many rare unpublished photos of the famous names and places, with an insight into the gambling side of life. Brian Adamson (now 86) now living in retirement in Marbella, Spain, wanted to share his memories with the world, and who managed to visit much of it across the decades. His lifestyle may be 'frowned on' in these PC times, but this story must be viewed in context as it takes place from the 1930s. The Swinging Sixties is where it all kicks off, as Brian romped his way through many bedrooms, in between risking massive bets at the gaming tables. Southampton was the place that saw him take his first steps into the nightclub scene, leading to three decades of a show-business lifestyle that could even inspire a movie! The images are a mix of colour and B&W which accompany the story, thus enhancing the reader's enjoyment as they convey a taste of what Kiwi experienced in his star-studded life. See:
www.davidstjohn.co.uk/kiwi.html
HOME PAGE SITE MAP CONTACT DAVID ST JOHN
copyright ©davidstjohn2020