BACK TO HOME PAGE BACK TO SITE MAP CONTACT DAVID
*PLEASE REFRESH YOUR BROWSER (press F5) WHEN RE-VISITING ANY WEBPAGE AS CONTENT IS OFTEN UPDATED*
COPYRIGHT
BACK TO THE SIXTIES!
Featuring three top Hampshire bands
*NOW RESCHEDULED FOR 4TH TIME!*
Due to the 2020/21 Covid-19 problems, the 2021 show has now rescheduled yet again.
Thanks to the so-called 'leaders' who wiped out the promised 'Freedom Day' of 21st June.
We were booked for the 17th July 2021 but no more dates available for the rest of the year as the venue has been under immense pressure by cancelling many shows as well as rescheduling others. Nightmare scenario for the management and staff.
The new date is Friday 18th February 2022 and will enable the show to carry on as before with a packed dance floor, without the restrictions that have decimated hospitality centres across the UK. We lost our 2020/2021 shows but will be back with a bang!
Doors open 7pm-limited seating (unless booking meals)
Admission £10.00 (Concorde members/concessions £5.00)
Raffle proceeds to the official Concorde Pantomime Charity Fund (local children)
Tables can be reserved for 3 course meal- early booking is advised as there is limited availability on these annual shows.
Concorde Southampton : 023 80 613989
Since 2008 - very year has been so good and so different, thanks to the wide variety of singers, bands and the 'vintage' DJs who come along to play some terrific 60s music in the breaks- just like the old dance hall days with live bands plus the Jocks 'spinning the platters'. A really nostalgic night that brings back the memories of a carefree age and sees the older generation dancing to the same groups as they did back in the Swinging Sixties! Also, the younger generation soak up the atmosphere as it gives them a taste of what it was all about- many of them wishing they had been born earlier! We also raise funds from the proceeds of the raffle with 100% going to the Concorde Charity, which goes towards local childrens' days out or local hospital wards etc.
For a really top night out, you can book a table in the restaurant area and enjoy the usual high standard Concorde 3 course meal as well as guaranteeing seats for the evening with a good view of the stage area. Otherwise- just pay the basic door charge of £10.00 (members £5) with limited seating, so best to be early when club doors open at 7pm. The Concorde Moldy Fig Bar can be used for pre-show drinks or snacks so please get in touch to check out the options. If you are travelling some distance, then you may wish to book an overnight room at the hotel part of the Concorde establishment - The Ellington Lodge. Tables and hotel rooms need to be booked early due to high demand on these annual Sixties Shows.
https://www.theconcordeclub.com/
Check out the previous annual shows:
2008
www.davidstjohn.co.uk/concordereunion.html
2009
http://www.davidstjohn.co.uk/concorde2009.html
2010
http://www.davidstjohn.co.uk/concorde2010.html
2011
http://www.davidstjohn.co.uk/concorde2011.html
2012
http://www.davidstjohn.co.uk/concorde2012.html
2013
http://www.davidstjohn.co.uk/concorde2013.html
2014
http://www.davidstjohn.co.uk/concorde2014.html
2015
http://www.davidstjohn.co.uk/concorde2015.html
2016
http://www.davidstjohn.co.uk/concorde2016.html
2017
http://www.davidstjohn.co.uk/concorde2017.html
2018
http://www.davidstjohn.co.uk/concorde2018.html
2019
http://www.davidstjohn.co.uk/concorde2019.html
2014 & 2016 featured Mungo Jerry! Take a look.....
Plus:
www.davidstjohn.co.uk/concorde.html
...............................................................................................................
2022 sees a revamped Sixties Show as we are very proud to welcome back one of the most popular local Hampshire groups - by public demand:
TOAST- featuring Beau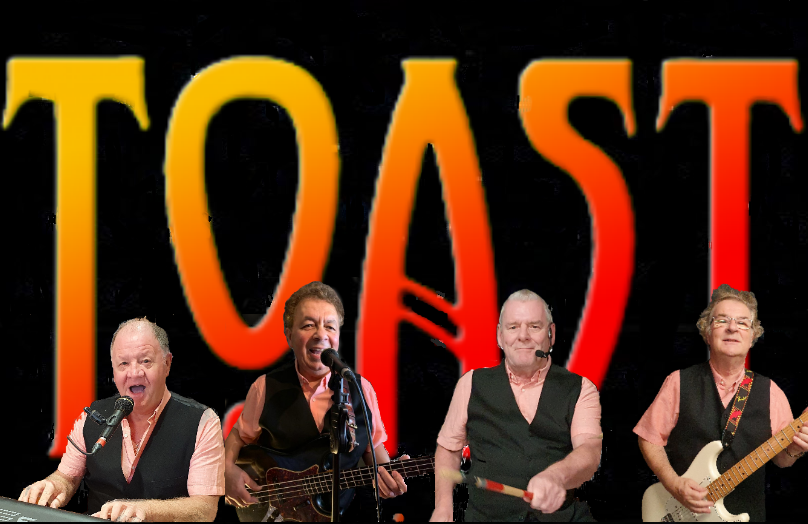 Also on Facebook as below- just click on it (after reading this whole page!)
https://www.facebook.com/Toast-1525618441065684/?__tn__=kC-R&eid=ARA6a867W2rZzgkaf96QcJ2-gEgNfQ7ucAfKPYEyGkeZApt0nnqKZYyVI3DrJL4hURPjMHnX6zyCzNyj&hc_ref=ARQ5mJyL5uX8RmrzXQp72t6wbNJm_BF0C82hI4fD8gGH_bem0ddRb-ER_7cVvrc0Ao4&fref=nf&__xts__[0]=68.ARCrYeB2PIb2LOoZ2fnOpKdJ6gw-LVr7hY3dmC0DWDkH_zEVyUkodgO-h5b_RXvptyktPQP-uUYdY9ojtgLh7CV7QnkRMIfWajIyG7foiSND6QwY_gob-tAEc7Yg2gY5UpT_fawvcUXytRMhS3WBpzSiTdaCtmpGxvlGJ3g66EXBLlpE82ZykzA5JoopQ_0hqHyJd-R6WGcMc9g12ldQJ6kSY8kK4K655el67QoCqLah-3TLU8tY4ZEPvQdz-WKzO7RtjH9xobOdAOu-6sN-kHlT_IaakUI93Yb_VjgjeNgocJIk83MOTLs3SQf0fL3fc5JSMuurQ3be9PQK1CqWybolY8BY
Toast are one of the most successful local Hampshire groups that feature the amazing talents of 'Beau', whose track record goes way back to 1964 as one of my own first fellow band members in 'The Abdo-Men'. His terrific high-end vocals were perfect for any hits of the Beach Boys, Four Seasons plus any harmony stuff and he still sounds as good - if not better than ever! Beau started out on rhythm guitar but switched to bass guitar after a couple of years, as he later joined several new line-ups including Brownhills Stamp Duty. This top recording band featured Rick Brown on lead vocals and you can read all about him on my other webpages, starting out with Ricky and the Hi-Lites from the early Sixties. In 1965. Beau and I went onto Eastleigh's The Unforgiven with Eddie Harnett who also has his own dedicated page on my website - the Site Map page can lead you there as well as this link:
www.davidstjohn.co.uk/biography.html
Beau has played with many line-ups over the decades, including being part of Ray Dorset's Mungo Jerry who also took part in two previous Concorde shows in 2014 and 2016. See the links above, that can take you back to those great shows. He has also stood in with many top name groups across the years with his own great memories as you can imagine. When I first wrote up my first one page website that you are now on, it was firstly intended as a basic advertising outlet for my main professional comedy profile. Within a short time, I started to add more webpages as the internet took off, with more and more people using PCs. I then decided to add some of my own personal memories from 1958 when I first appeared onstage at Southampton's Royal Pier Ballroom, as a ten year old rock'n'roll singer - see my Biography link above. Beau then sent me a photocopied brochure of 'Southern Roots' which was taken from a massive set of files that formed a 'Rock Family Tree', written by John Clare and Terry Hounsome. John kindly posted this large file over from Australia a few years back, which has helped me to copy info plus rare photos of many local groups, singers, DJs and much more. This input has resulted in the 'Groups' webpages that you will see on this website, and you will also note a dedicated 'Southern Roots' webpage as well. I'm hoping to get it all copied across at some stage but its a daunting task. Beau also sent me this photo of The Unforgiven taken at the Carousel Club on New Years Eve 1965, and this was the first group photo that kicked the whole set of webpages off, so I thank him so much for this little gesture that resulted in the rest of my webpage history. Better still, we remain good pals for some 54 years and have great laughs whenever we meet up or get onstage together on odd Concorde shows. Beau really describes him as a beautiful person...
BEAU
Ex Brownhill Stamp Duty, Pancho, Tramp and Mungo Jerry. Played in Pancho with Paul Sheath who was Musical Director of The Fantastics. Originally started on rhythm guitar but moved on to bass. Wealth of vocal experience having done most of his recording at Abbey Road studios. His falsetto enables the band to recreate the music of Franki Valli plus other difficult high pitched classics. Multiple tours including Switzerland, Norway, Denmark, Holland, France, Belgium and Germany etc., A dozen live performances on the Radio 1 Road Show working with Dave Lee Travis, Emperor Roscoe, David Hamilton etc., Recording contracts with Columbia and Pye. Shared the stage with the likes of Rod Stewart, Steve Marriott, Rory Gallagher etc. Biggest regret not being able to sing Mr. Bass Man by Johnny Cymbal!
RICHIE
Started piano at the age of 5 taking grades up to the age of 9. Self taught guitar around the age of 13. At 18 started playing professionally with The Chris Shakespeare Movement, John Drever's Expression and Inflatable Toy. Claim to fame with Chris was playing on the same bill as Stevie Wonder. Think he topped it. Stevie not Chris! Also same bill as Rory Gallagher (but not with Beau) Jeff Lynne, Georgie Fame, The Equals, The Troggs, The Honeybus, Amen Corner etc. Mid life started Classical Guitar and went from Grade 5 to Grade 8 in two years and played with The Alhambra Guitar Quartet at various venues – some outside at The Southampton Show, The New Forest Show and on Radio Solent live broadcast. Only recently got back into bands again with Toast doing their first gig last Easter. Enjoying keeping the past alive and never ceased to be amazed how many youngsters know the words to the songs that we do.
Richie Hayes (keyboards) is also looking forward to playing alongside drummer Derek Edmond, for the first time in nearly fifty years! Derek has a great pedigree with local Hampshire groups, including the 'Earth Angels' with whom I also sang for a short while in 1966. Richie recalls gigging with Derek back in the mid Sixties with John Drevar's Expression then with Inflatable Toy around 1970.
DEREK
Started playing in 1964 with The Earth Angels – professional late 60's. Recorded for MGM and Polydor. Music type – soul, rock and prog rock (Nice, Family, type band).
Supported Jimi Hendrix in Paris, Rory Gallagher, Jeff Beck, Yes, Amen Corner and The Equals amongst others. Season at the Playboy Club in Park Lane, World premiere of Thoroughly Modern Millie at the London Hilton. Time in Germany at various clubs in Frankfurt, Berlin and Hamburg

Now playing all genres, rock, blues, soul, disco, jazz, fusion, etc. Past bands have included John Drevers Expression, Inflatable Toy, Base Elegance, UK Jazz Voyagers and the Steve Gifford Band. Also Musical Shows at theatres in Milton Keynes. House band drummer for MK Dons stadium opening by the Queen and Milton Keynes 40 year's anniversary at the main theatre in the city.

Teaching drums for 20 years, Trinity Guildhall and Rockschool graded exams as well as leisure students. Influences – Mitch Mitchell, Bill Bruford, Dennis Chambers and Dave Weckl.
Style – Really all types – more leaning towards jazz and fusion but adaptable to all styles. Instrument – Live playing with Yamaha Absolute Maple Custom, Zildjian, UFIP, Sabian and TRX cymbals. Also use Roland TD20 for teaching.
...............................................................................................................
Another great act from previous years with a female vocalist for even more classic 60s hits!
ZAC & THE ZEROS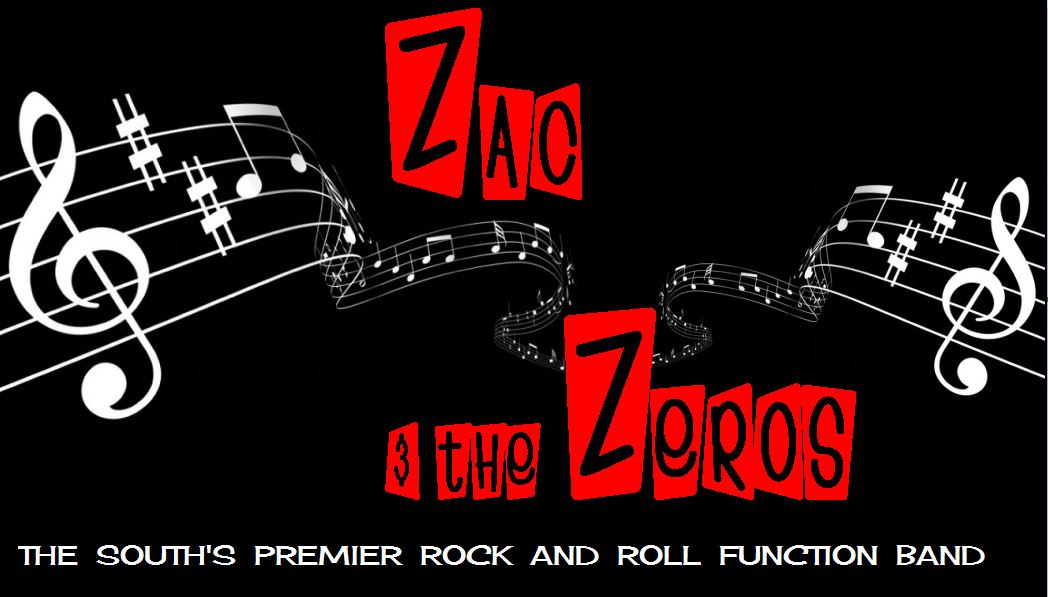 Based around the New Forest area - one of the South's finest party bands. Very popular on the corporate circuit, weddings, festivals, private functions etc.
Superb set list of the top hits from the best decade ever!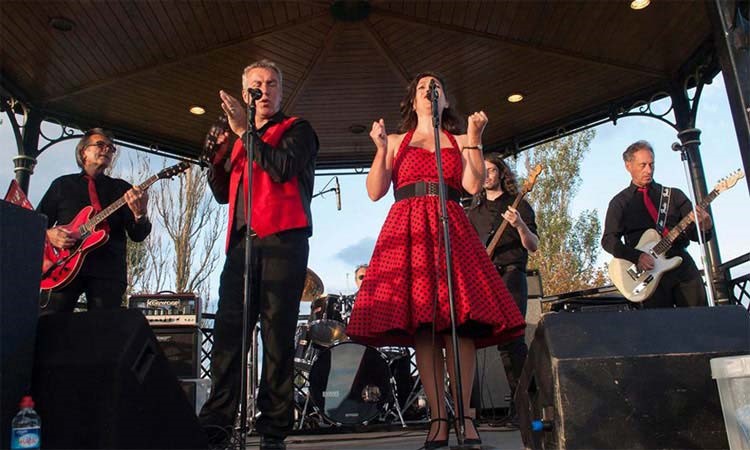 R.N.L.I. Festival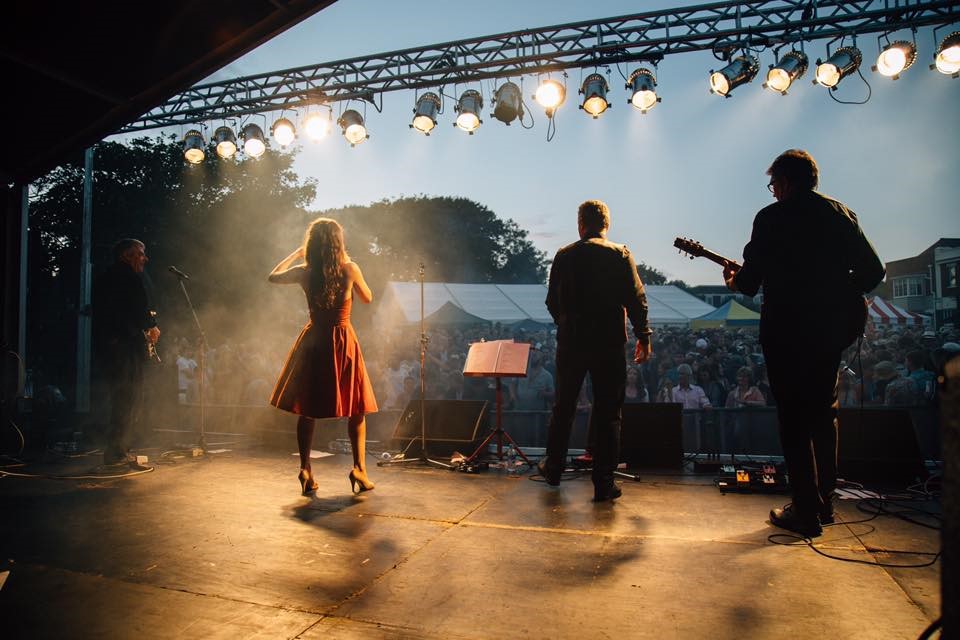 Milford on Sea Festival
...............................................................................................................
GOING BACK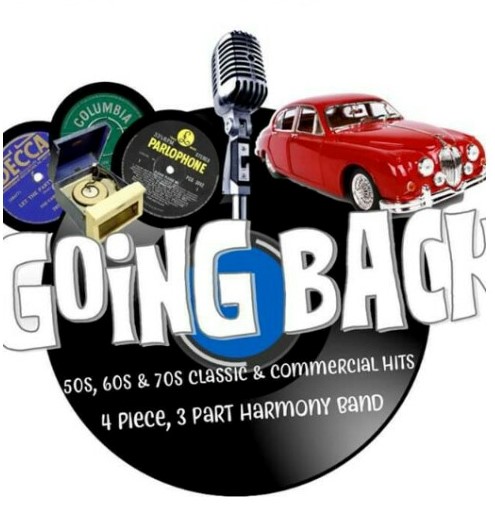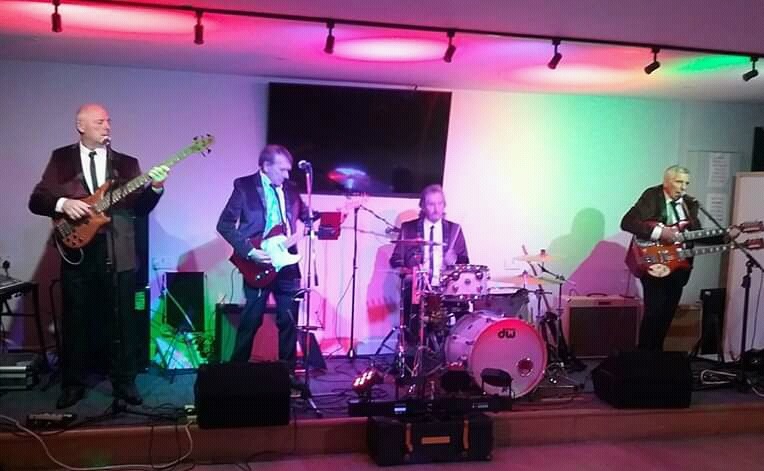 Martin Dave Danny Bernie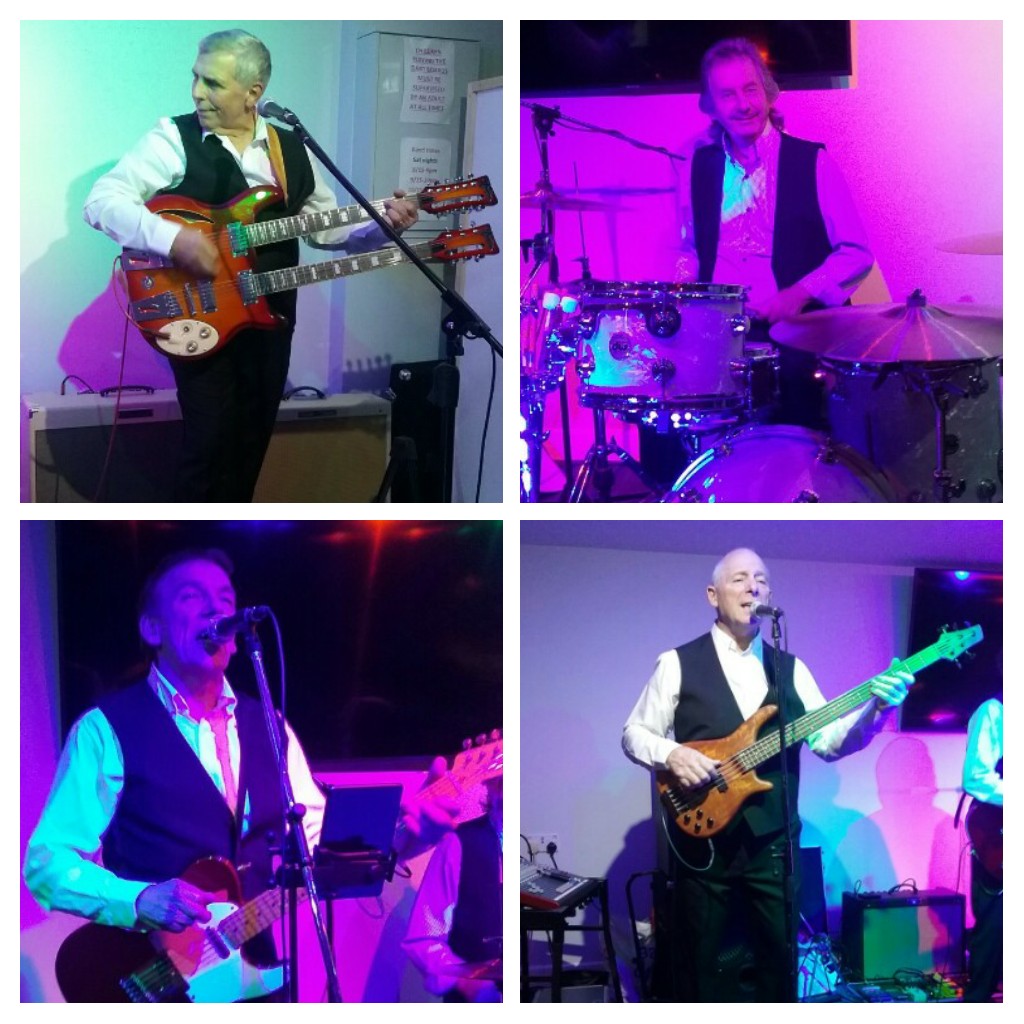 Like so many current working 'vintage' groups, they feature four great musicians with long careers in the music game - 'going back' many years! Led by drummer/vocalist Danny Rowlands who is still bashing the skins some 56 years down the line, having worked with many top class rock'n'roll groups all over the UK and Europe, as well as supporting the likes of Marty Wilde, Searchers, Swinging Blue Jeans and many more. Dan also backed Heinz, Screaming Lord Sutch, Tommy Bruce plus joining a later line-up of Chicory Tip, whose 'Son of my Father' topped the UK charts in 1972. Dan has also been a session drummer on many recordings across the decades, able to adapt to any style.
Dave Neville plays 6/12 string guitar, harmonica and lead vocals, with another great background of playing with many top outfits since 1969. He also undertook solo work in Spain for a couple of years before getting back into the groups scene, alongside brother Martin who now plays 4/5 string bass plus vocals with Going Back.
Bernie Morley is another lead vocalist and guitarist featuring a double neck 6/12 string guitar delivering that wonderful 'jingly jangly' sound in the style of the Byrds, George Harrison and others. As a young lad, he turned pro back in 1961 spending many years touring all over the place, including the legendary Star Club Hamburg. Whilst in Germany, Bernie was asked to join Lee Curtis and the All Stars, one of Liverpool's top acts but returned to the UK , later to marry, retire and follow motor racing. Not for long though, as he missed the fun of music so back on stages where he belongs! Going Back will be playing a great seet of classic 60s sounds that will get everybody singing and dancing away.
..............................................................................................................................................................................................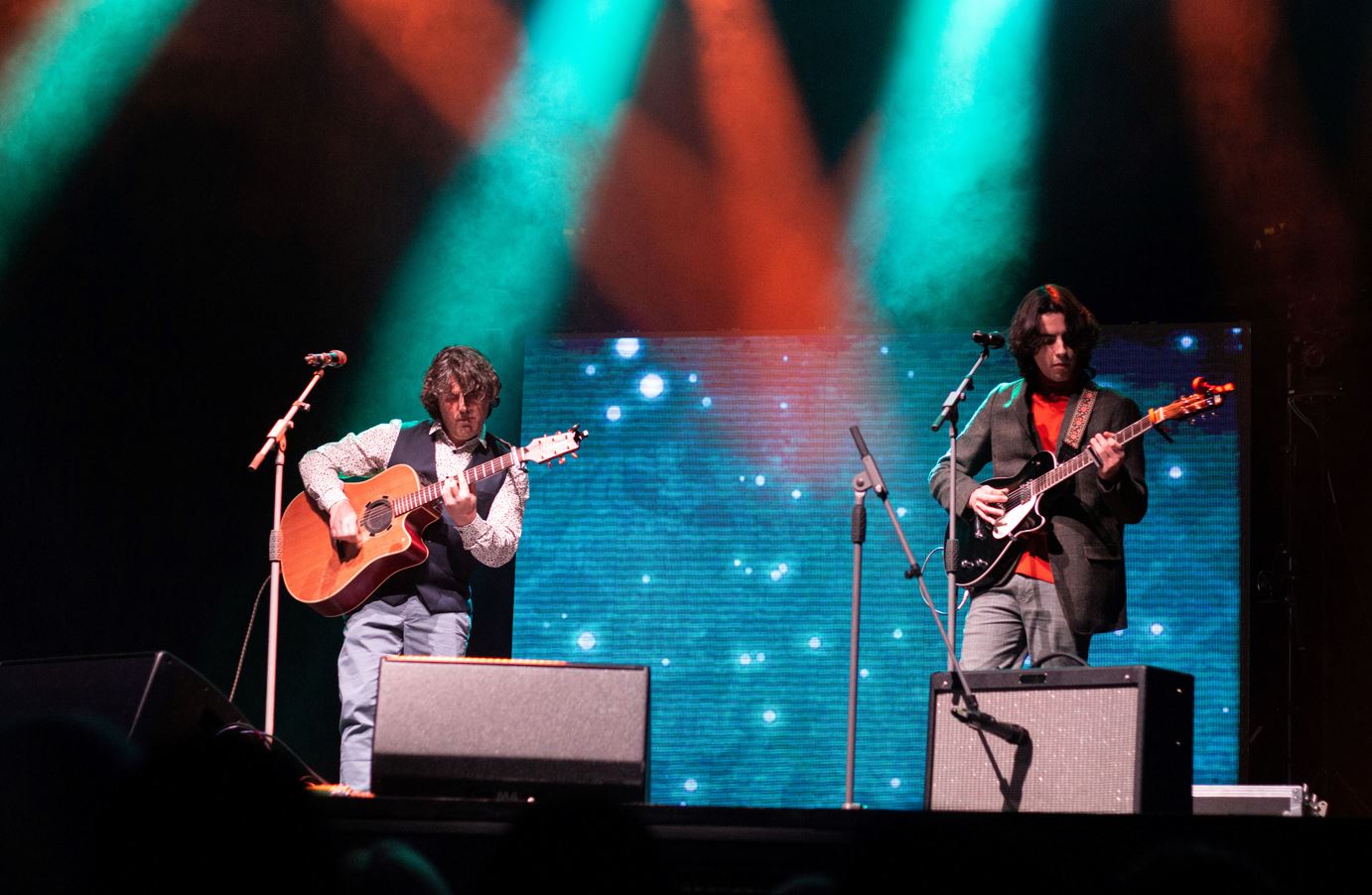 THE HENRYS DUO
A late addition to the show features an early evening set by The Henrys - a father/son duo originally from Portugal and now based in Southampton, where they are fast gaining a great reputation. They specialise in classic harmony-based hits across the decades covering rock'n'roll, folk rock, psychedelic and many more genres. For this show they will featuring Sixties numbers such as Beatles, Everly Brothers, Simon & Garfunkel etc. We suggest you arrive as soon as the doors open at 7pm to grab a good seat in readiness to enjoy their act. Like all acts above, the Henrys can be booked for your own venue, festivals, private parties etc so just have a chat with any of the featured musicians on the night. Also - you can always contact me at any time to pass on messages etc.
.......................................................................................................................................................................
As usual - hosted by yours truly with a mix of my own songs, gags and much more! We all look forward to another fantastic show on our 13th year of the best sounds around.
PS: For more nostalgia - why not grab a copy of my latest book? It tells the story of my early days on the local Hampshire music scene of the Sixties, with memories of growing up in Southampton and much more. Available via Amazon books in paperback or e-book/digital download - search on my author page or direct search on the title. A follow-up book will be published later in the year, covering many of the top local bands, singers, DJs, venues etc.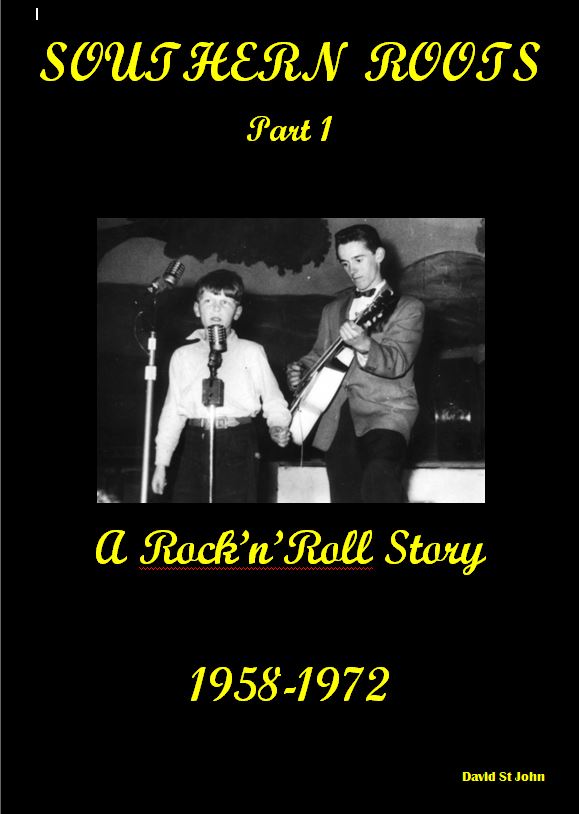 https://www.amazon.co.uk/SOUTHERN-ROOTS-PART-RocknRoll-Story/dp/B08FBDYGX7/ref=tmm_pap_swatch_0?_encoding=UTF8&qid=&sr=
The first part of a life in show-business spanning over sixty years. From the days of Fifties rock'n'roll through the Sixties and early Seventies as a singer with pop groups around the South of England. This book gives a personal insight into the ever-changing music scene of the Golden Years, with a taste of modern history centred on the author's home town of Southampton England. Hilarious stories will make you laugh in between reading about the first waves of pop groups that kick-started what lay ahead over the next few decades.
See also:
www.davidstjohn.co.uk/author.html
BACK TO HOME PAGE BACK TO SITE MAP CONTACT DAVID
copyright©davidstjohn2022