I recorded a 90 minute interview in March 2014, in Manchester, and was told they might scroll my 30+ shows on the backdrop (green screen). However, there was only a short edit of this on the transmission as with usual time constraints.
The pub quiz was filmed in May and a genuine surprise for the pub crowd when Bradley rolled up, entered the door and asked if 'his team' can join in the quiz. We were there for a good 90 minutes, as we recorded a round and sank a few rounds. Prior to this, we recorded a sequence underneath the nearby railway arches that carry the trains to and from Manchester Picadilly. It showed Bradley and our team walking purposely along the cobbles, in readiness to walk in unannounced and ask if we could enter the pub quiz. We were told to look 'determined' and here is a screengrab of yours truly that preceded our entry to the White Lion.
CLICK BELOW FOR THE VIDEO!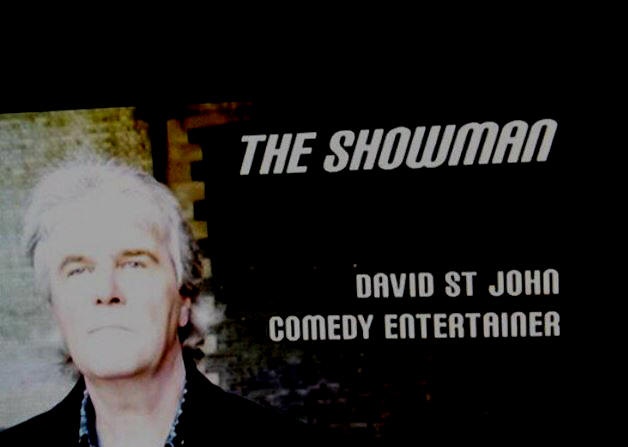 www.davidstjohn.co.uk/dsjitv2014.mp4
I used Viagra eye drops- made me look hard!
Courtesy ITV
Bradley enjoyed it so much- he asked for another quiz round! Yes- we did win.... It was The White Lion pub Liverpool Rd- opposite Museum Of Science and Technology. Prior to this- we were 'under cover' in the next pub up the road at The Oxnoble and had great laughs, food and drink.