HOME PAGE SITE MAP CONTACT DAVID ST JOHN
David St John - Comedy/Vocal Entertainer
MIDLANDS VENUES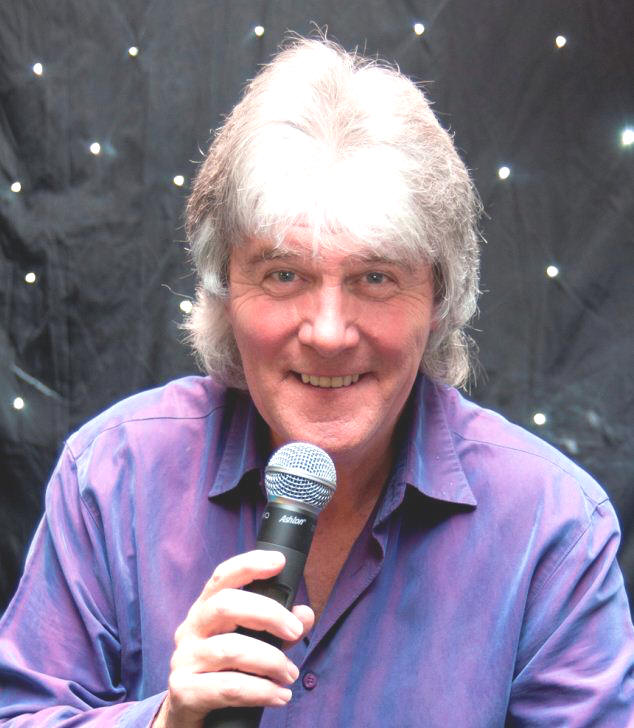 February 2023
This webpage is geared towards my main working West Midlands area although I am often appearing across the UK on various one-night shows etc. If you have read my Home Page then you will have a fair idea of what I cover. Added info at: www.davidstjohn.co.uk/variety.html You may also see my other profile as a speaker and author plus my TV quiz side!
The usual mainstream/variety show is a 50/60 minute comedy spot - a mix of stand-up gags plus impressions and vocals where needed. On modern 'Comedy Club' shows (with other acts) then it's a shorter stand-up set or sometimes as M.C. plus spot. Naturally the material is always adapted to suit the type of audience with local/topical humour plus ad-libs etc. Very interactive and fast-moving. As a freelance entertainer, I am often booked via a select few reputable agencies for the bigger shows in clubs, hotels, private functions etc - if you Google 'david st john comedian' then you will note a wide web presence. I can also be booked direct so please feel free to contact me by email as above. I have my own p.a system (PAT tested) and PLI via my Equity membership. Fees are flexible, depending on requirements, times, distance etc and I will supply proper confirmation plus mini-poster for advertising purposes.
If your venue would enjoy a real Variety Night then I work alongside several local vocal acts - a female singer is the ideal choice who can offer two set on either side of my comedy spot so this can be arranged for genuine enquiries only. Full confirmation and mini-posters supplied.
In between the above, I also cover local Midlands venues as Vocal or Comedy/Vocal based on the average 2 x 45 minute sets or slightly longer if needed. Early part is a mix of gags/vocals plus background music for warm-up and breaks. Usual second set tends to be more music, catering for the dancers where applicable as well as covering requests where possible. These fees are more or less based on 'average' prices for solo vocal acts although slightly higher with regard to the comedy side! Musically across a wide spectrum to suit the audience type eg:
Late 50s R&R, classic 60s - 90s hits such as pop, easy listening, C&W, swing, classic rock, contemporary music, singalongs etc. Upbeat lively dance hits as well as slotting in some mini-disco break music or as a finale to the evening (not a full DJ rig) I look forward to any genuine enquiries by email in the first instance and often contacted for last-minute fills when needed. Please click on any of the blue links for more details.
HOME PAGE SITE MAP CONTACT DAVID ST JOHN
copyright ©davidstjohn2023